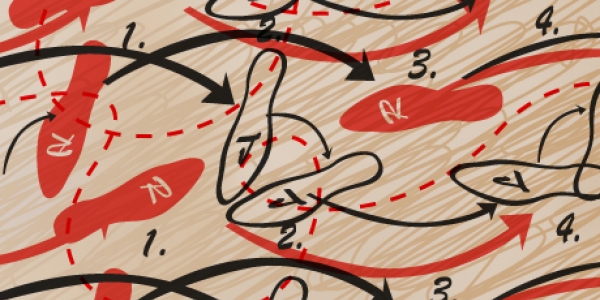 Ever been on a web page and had an ad flash up or run along the side showing you something faintly familiar? Chances are that it's familiar because it reflects your recent browsing activity. More and more marketers are catching on to the practice of remarketing, a channel which lets you show ads to users who've previously visited your website as they browse the Web.
Some detractors protest that this is sinister and creepy. Shades of Big Brother apparent at all times stopping us from shedding the consumer mantle when our minds are in danger of shifting to other things, perhaps, or - far worse – other people's websites.
Fact is, remarketing is a powerful way to keep your target audience engaged, presenting them with relevant ads and offers across the Web and making sure that your brand is front of mind when they are finally ready to make that purchase.
Remarketing targets the visitor who comes to your website and leaves without making a purchase and tags him or her. It then follows them as they visit other specific websites and advertises your brand, products or services to them.
It works effectively by allowing you to tag pages of your site that correspond to certain categories that you want to promote. If you sell footwear, you can add a 'boots' tag on all of the pages where you sell boots, for example. You can then create an AdWords campaign to show highly relevant messages – for instance, special offers on a certain brand or a flash sale – to people who've visited these pages, who have been identified and tagged, as they browse through Google.
Results show that this type of shadowing does work. Over 96 per cent of your website's visitors won't convert on the first visit. The trick here is in hanging on to them for dear life and using sheer persistence to eventually reel them in. The repeated brand exposure will increase the number of visitors who return to your site and, if your advertising messages are strong enough and you have a credible offer, the remarketing activity should bring them back as potential customers, poised to make a purchase. Some of our clients have seen conversion rates as high as six per cent.
It's a simple activity that makes sense. Increase your visibility within your target market for a relatively low spend. Remarketing offers a good return on investment by drawing back a percentage of that 96 per cent who haven't converted and giving you a chance to make that sale. If it is cyber stalking, it really is fair game.
Ultimately, everyone is fighting for their slice of the pie, on line and off line, so we'll be continuing to champion any clients of ours who choose to follow their customers around the net. It's about making your marketing budget work hardest and, as long as this method delivers results, we're all for following those footsteps.
If you want to know more about how remarketing works and what outcomes you can expect, give me a call on 0161 822 2558 or email j.wilkinson@ltl.uk.com. You can now also download the Livelink Simple Guide to Remarketing, available on our website.