Windows 10: Should you upgrade?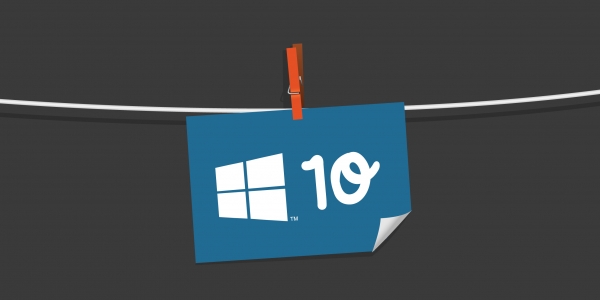 It's been just over three weeks since software giant Microsoft released the latest iteration of its Windows operating system to the masses and the dust has now had some time to settle…
Heralding such features as the return of the much-missed Start menu, the addition of its previously mobile-only intelligent personal assistant Cortana and a brand spanking new browser in the form of Edge to replace the much-maligned Internet Explorer, along with a raft of other updates and new features, Windows 10 appears to be the ultimate OS release from Microsoft.
However, as grievances inevitably arise with any software release once its audience gets to grips with it, Windows 10 is proving to be no exception…
But let's start with the positives…
Windows 10 has been largely well-received and, with the number of downloads in excess of 53 million, that equates to many happy techies. Reviewers have looked favourably upon the OS' user-friendly, aesthetically-pleasing interface and the return to familiar territory, thanks largely to the much-anticipated comeback of the Start menu (albeit a new, supercharged one). 
Long gone, it seems, are the days of reluctance and apprehension to upgrade as was the case when Windows 8 was first rolled out back in 2012. It's even winning favour with long-time users of Apple's Mac OS, which is arguably the highest form of flattery for Windows! Not only that, Windows 10 reportedly works seamlessly on Mac (!!!!).
Add to the tick boxes Microsoft's latest foray into browsers, Edge, which has been described as a "monolithic step forward from IE" and is looking like serious competition for incumbent third-party browsers, and it seems we have a winner. 
Note that Cortana has received a somewhat more mixed reception from users but I'm sure many will enjoy having a bit of fun conversing with the personal assistant, discovering her wit and putting her knowledge to the test.
So, what's not to like? Should we all be installing Windows 10 ?
Hold fire on hitting that install button just for now and take a look at some of the issues reported by those who have already taken the plunge...
Perhaps the most pertinent reported issue is the privacy concerns surrounding the communication between Windows 10 and Microsoft. By default, it has permission to report a sizeable amount of data back to Microsoft when a user installs the OS using the Express Settings. Data it collects includes contacts, calendar details, location data and even your text and/or touch inputs. (All this is collected to serve you personalised, targeted ads). 
While previous versions of Windows have done similar things, Windows 10 goes one step further thanks to Cortana and other cloud-based features which require personal data in order to function. Of course you can restrict the levels/types of communication Windows 10 has with Microsoft by customising the installation settings or changing your privacy options once installed. Disabling Cortana should also prevent data being sent to Microsoft this way, you just need to remember to do it if privacy is an issue. 
Other reported issues include Windows 10 scanning all software and hardware on your computer to disable anything it perceives as illegal. While many would agree that people should not possess any counterfeit software in the first place, software is by no means fool proof and errors of judgement could potentially be made on Microsoft's part. Mandatory automatic updates in Windows 10 have led to some users getting stuck in an endless loop when a certain update – designed KB3081424 – hits a snag and causes Windows to abandon it and reboot. Not fun. 
The list of reported foibles, sadly, goes on. However, before we condemn Windows 10 to an all-too-early grave it's worth acknowledging that many of these could be rare or even isolated cases - every machine is vastly different and so will react to the new OS differently. 
All software updates come with their fair share of bugs and privacy concerns. If we allowed ourselves to dwell too much on such concerns we would never update anything and still be using the oldest version of software our devices and machines tolerated!
If we take Microsoft's word, Windows 10 will never be a finished product. Updates will continually come as time goes on and therefore, as an eternally-incomplete system, Windows 10 pretty much defies review altogether which is in itself a pretty canny step from Windows…