Why is video vital for your content marketing?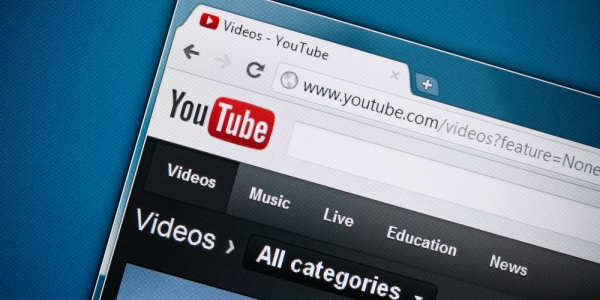 Although YouTube is the third most-visited website worldwide and is set to double its users to a whopping 1.5 billion by 2015, many companies and marketers have yet to harness the power of video as a viable marketing channel...
However, with Cost-Per-Clicks and competition within Adwords now increasing (no doubt a result of the new 'Enhanced' campaign settings), it's never been more important to explore other ways of reaching you customers online - and one of the most exciting forms is Video Marketing.
The main benefits of using video aren't always clear to companies and agencies, as many believe that it will involve spending lots of time and money, using specialized video companies and finding professional actors. However, with Smartphones and everyday digital cameras now holding superb HD recording functions, you can now create engaging and professional looking videos on a low budget - in your own office.
You just need to think of what you want achieve with your video. It could be a customer testimonial, a how-to-video, or a product demonstration. Or you could be a bit more creative. If you're familiar with the 'Will it Blend' adverts on YouTube, showing a man trying to blend an iPad using their product, you'll know that imaginative videos can deliver real results. This particular video resulted in over 16 million views and over half a million subscribers to their channel. Impressive stuff. Videos also help to bring in traffic from Google search since they have now started ranking videos in their results pages, and the best news is that they usually feature at the top.
So, Instead of just churning out countless blogs every week, why not stand out from the crowd and bring your business to life through the use of video. Consumers have become lazy and impatient online and sometimes watching a video is the easy option, when they can't be bothered to read paragraphs of copy. It's stimulating, memorable, and if it has the edge, there's the potential that it may go viral. What's stopping you?!
Video is now an exploding market for advertising, with YouTube TrueView advertising offering marketers the ability to target their videos to relevant customers and to only pay when a viewer actually chooses to watch your video. It's possible to set up CPV (cost-per-view) just like the CPC bidding in Adwords, making it an appealing channel for marketers to reach consumers that are actually interested in your video, and of course stick to those all-important budgets.  
If you haven't already explored the idea of using video advertising for your business, then now is the perfect time. Why not drop us a line and have a chat about how video advertising might be able to improve your brand awareness online?