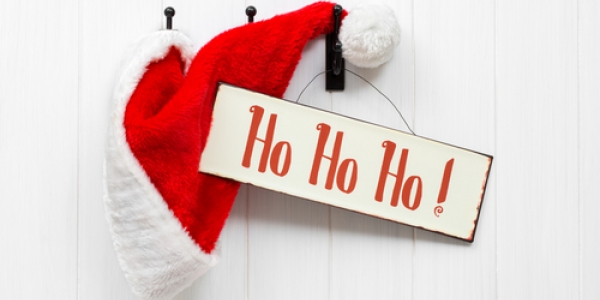 In the run up to Christmas, it's easy to oversell. Marketers get swept up in the festive hype with all singing all dancing Christmas campaigns that customers' can't avoid. PICK THE PERFECT PRESENT, NEXT DAY DELIVERY, FORGET SOMETHING? We get it – it's the most profitable time of the year. 
However, research suggests that taking a step back and trying a subtle approach to selling has its benefits. Customers know when they're being hit with the hard sell and they don't like it.
Through tailored content, tap into their Christmas wish-list; what and who are they shopping for and how can your product/ service cater to their needs?  Here's why subtle selling works. 
We like to be inspired 
Nobody likes being told what to do, including your customers. Econsultancy recently revealed some interesting insights into Christmas email campaigns from big-name brands. They noted that instead of delivering content covered head-to-toe in tinsel, leaving a little to the imagination can be just as effective.
Luxury retailer Mr Porter took an understated approach to Christmas content, keeping their email copy/ design sleek, sophisticated and in-line with the brand's marketing efforts as a whole. 
Similarly, H&M chose to be more visual in its seasonal marketing, offering a simple but homely image of its Christmas décor, titled 'Classic Tradition' with minimal text. In the fast-paced digital culture we live in, a picture definitely speaks a thousand words. The image inspires festive feelings and encourages customers to consider how the H&M collection would look in their own home. 
We appreciate honesty 
At the Festival of Marketing, Creative Director Doug Kessler explained why brutal honesty is essential for successful marketing. Customers see through white lies soon enough, so it's better to be up front from the start. 
This has worked incredibly well for some marketers. By unveiling their flaws, the likes of Avis and the Hans Brinker Budget Hotel in Amsterdam have generated positive interest in their brands.
This is highly relevant to upcoming Christmas campaigns. Don't make promises you can't keep. Through strategic use of humour and honesty you can attract the right attention whilst bringing personality to your brand. 
We value a human connection
Sales-y content can feel faceless and automated. To enhance your consumer-brand relationship, you need to establish an emotional connection. Forget self-promotion; place your customers at the heart of your campaign and make personalised content a priority. 
ASDA have witnessed great success from taking a step back in content marketing. Eager to jump on the YouTube bandwagon, the supermarket called on the assistance of popular YouTube stars to help them get their foot in the door, including teen-favourite Zoella. 
Instead of pushing ASDA driven content that nobody would read/watch/relate to, they cleverly achieved views and clicks through user generated content. Brought to you by ASDA "set itself a target of 750,000 views in the first year. It achieved that after eight weeks. The channel also has nearly 87,000 subscribers."
By including ASDA products within the videos, viewers would only come into direct contact with the brand when enquiring about the ASDA items featured in the content – subtly at its finest. 
If your digital marketing campaigns aren't achieving the results you were hoping for, get in contact with our team at hello@livelinknm.com.  Whether you're searching for quick tips or in-depth advice, we can help.