Why should email take priority in your digital marketing campaign?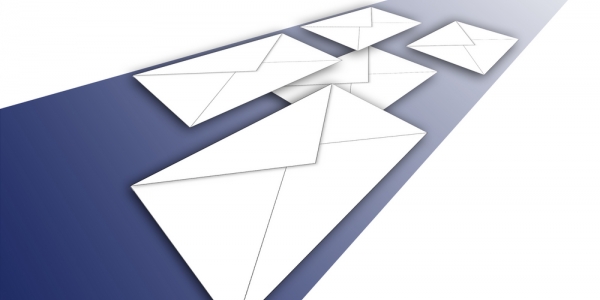 Email sometimes gets treated a little bit like an embarrassing older brother that you don't want anyone to meet. Yes, he's still there and you've got to introduce him to people sometimes, but his younger siblings Facebook and Twitter are so much more exciting and current… 
Sound familiar? Thought so. But what might come as a surprise to you is that underneath email's perceived old fashioned image, it still presents you with a powerful marketing tool which can, and should, form an integral part of your digital marketing campaign. 
The rise in the number of people connecting their email accounts to their smartphones has now put email in a position to deliver your messages directly into the palm of your customer's hands, to really engage with them and help to deliver visible results for your business. 
According to a recent Econsultancy survey, 36% of those surveyed said they regularly read emails on their mobile device, and a further 42% of those who have read an email on their mobile device have then clicked through to a website. This highlights the potential email holds to drive traffic to your ecommerce site and consequently increase revenues.
So how can you maximise the potential of email for your business? Firstly, understand the basic principle of getting the right message to the right people at the right time. One of the best ways to take advantage of this is by investing in high quality marketing automation software, which will allow you to segment your customer database and send out regular targeted messages that are relevant to each individual recipient.
Email should be used to nurture your customers, keep them engaged with your brand and, importantly, it's a cost effective and reliable way to keep in touch with them. From welcome emails once customers have signed up with their details, to abandoned basket reminders to encourage them to complete their purchases, email provides you with the opportunity to show them that you understand their personal needs and can provide them with solutions when they need them.
Perhaps it would be a good idea for you to revisit email and consider giving it more prominence in your digital marketing campaign. It's easy to fall into the trap of just seeing email as a tool that can be used to send out a blast message to your entire contact list, to introduce a new product line for example, but there's so much more that email can offer your business. 
Take a more creative and pragmatic approach to email and use it to send out exciting, targeted and personalised emails. You'll notice a dramatic increase in open and conversion rates and a positive knock on-effect on your bottom line, as your customers click through to your website and re-engage with your brand. Go on, give email a second chance.
If you want to speak to one of the team here at Livelink to find out how we can help make email a priority in your digital marketing campaign and maximise your revenue potential, drop us a line.