Why DrupalCon Denver attracted DrupalCon's biggest audience yet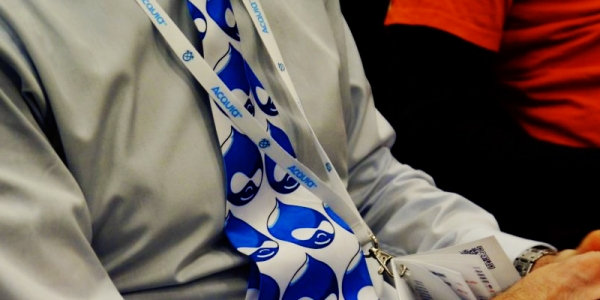 For a fully engaged member of the Drupal community like myself, who never tires of discussing the latest features and coding issues, DrupalCon represents an opportunity to gather everyone you want to talk to, plus a fair wish list of who you'd like to meet, in one room. Professional and social hierarchies are left at the door.
DrupalCon has earned itself a reputation for being welcoming and inclusive to all attendees regardless of their level of knowledge and background. Everyone is eager to impart their wisdom and share information and experience in the true spirit of the Drupal community.
 The flawless execution of the conference was a testament to the tireless efforts of a largely volunteer local team 
So no surprise then that DrupalCon Denver boasted the event's largest audience to-date. Word is getting out and each of these events seems to get bigger. I heard many comments upon how enjoyable and relaxed the atmosphere was. The flawless execution of the conference was a testament to the tireless efforts of a largely volunteer local team and the selection of a superb venue. The 'Drupalgangers' – partners and children who come to enjoy a trip out – were well catered for, with planned activities. I was particularly impressed to see hearing-impaired were also considered with sign interpreters on-hand for all the presentations and keynote speeches.
Sessions were many and varied, themed around "Collaberative publishing on every device", encompassing everything from the basics of Drupal to the more detailed and high-brow tenets suited to the most technically-minded attendees. The sponsor fair had grown considerably since last year's DrupalCon, with around 30 to 40 booths present, and there was strong representation from Drupal agencies, hosting providers and professional services supporting the Drupal eco-system.
As a volunteer at this event – supporting and shadowing the social lead – my path was smoothed as people had an excuse to come up and chat. Anyone thinking of being a volunteer at future events – do it ! It's incredibly rewarding and a great short cut to the networking fest that is DrupalCon. For me, it provided a good rehearsal ground for DrupalCon Munich.
The main news coming from DrupalCon Denver is that Drupal has forged an alliance with the Symfony project. Integration with Symfony 2 means that there is likely to be more use of Symfony than first imagined in Drupal 8 which is proposed for release in August 2013.
Now the DrupalCon juggernaut is headed to Europe with DrupalCon Munich running at the Westen Grand Munchen from August 20th – 24th 2012. If you need to whet your appetite, view the gallery of photos taken at DrupalCon Denver and get those Munich tickets booked.