What Does Responsive Website Design Mean For Your Business?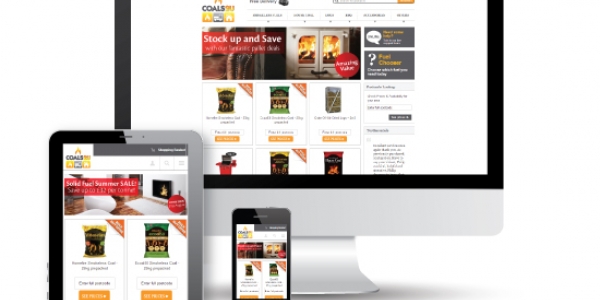 You've probably heard people talking about Responsive Website Design. Perhaps you're thinking it could be useful to meet the growing e-commerce demands of your business, or just want a little bit more information...
Whatever the reason, let us introduce you to the ideas behind it and how it can potentially benefit your business.
Until recently, many companies have operated an m-commerce site that is completely independent from their main e-commerce site. However, this incurs additional costs and time to ensure that both sites are kept updated frequently with the same content and also duplicate content issues makes it harder to offer the user a streamlined experience. Another downside of mobile sites is that they have tended to be quite simple (let's face it: boring) in design, when compared to the main website, making it harder to portray branding and identity to the user and therefore, harder to stand out from the competition.
This all adds up in a lot of cases to creating an almost 'second-rate' mobile experience, potentially failing to engage the customer and resulting in valuable sales being missed out on. With more and more people using Smartphones and Tablets to access the internet, the need is only going to continue to grow for you to have an m-commerce site that offers the user all the benefits of the main site but, most importantly, optimised for the device being used to access it. This is where 'Responsive Web Design' comes in to play.
A site designed to be 'Responsive', is essentially just that! It will automatically detect the type of device being used to access it, whether it's a desktop, smartphone or tablet, and then respond by automatically rearranging the contents of the page in order to create the optimum experience for the user. Responsive Design employs a flexible grid-based layout, meaning that images, text and any other media is designed so that it will scale up or down in size to adapt to that devices screen resolution. 
So, what are the benefits for your business? Well first off, eliminating the need to operate a separate 'Mobile' site will provide you with significant savings in the long term. Additionally, you know that your site will offer the user the same brand experience, regardless of how, when and where customers choose to access your site. Additionally, Responsive Web Design eliminates that annoying need to pinch the screen to zoom in so that text is legible. Phew.
Responsive Web Design is a great way to help increase customer engagement and enhance the overall browsing experience, meaning that customers will spend longer on your site and ultimately, are much more likely to make a purchase – and return to your site again. 
To find out how Livelink can help you utilise Responsive Web Design for your business, contact us here