Watch out Gotham City - Google launches Penguin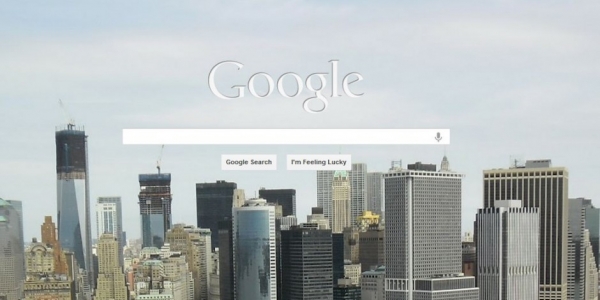 Those who aren't familiar with the dark arts of SEO and don't rely on Google to direct traffic to their websites may not be aware of the storm surrounding Google's latest algorithm, 'Penguin'. With the primary aim of eradicating websites that break best search practice rules and to further eliminate spam, Google has come under fire with this latest update to the changes it regularly makes to Google search.
Its detractors have pointed out that the 3.1 per cent of search queries that Google acknowledges will be affected by Penguin are all in the 'commercial transactional keywords' category. No surprises then that it has also been - somewhat acerbically – commented on that this update is relegating to spam what last year counted as optimisation. So how drastic was the Google Penguin update and do we need any super heroic workings to minimise the damage done?
Penguin does indeed allude to an over-optimisation penalty. Google aims to keep an eye out for anchor text diversity and link relevancy and, by introducing Penguin, it is gunning for the companies that are engaging in webspam tactics to manipulate search engine rankings. It's doing this by targeting those who use high keyword density and keyword stuffing. Off-site factors are also in the firing line, including back links and social indicators following some tweaking to Penguin, and that is what is fuelling the fire in the chat rooms with certain sites feeling particularly victimised by these recent developments.
Some critics believe that Penguin exists to promote a need for Google Adwords over and above SEO and that that is what Google is implicitly working towards. Google is, of course, a business like any other and so it stands to reason that it will be in favour of driving its own revenue but that's not what SEO is about and there is room for both to co-exist.
In an ideal world, other search engines would be promoted to prevent the issue of dominance that currently exists with Google on the throne. If the power was shared, as it were, sites wouldn't be optimised primarily for Google and the relationship between web developers and Google would have more balance. However, we have to look at where we are right now.
In the current climate, Google is right to target the 'content farms' where content is developed purely to cheat the engine's algorithm. It is these sites and the tactics they employ that Google is trying to nail. Although it may have been a trifle heavy-handed, if it is successful with Penguin, it will remove a significant amount of Spam, clean up web space and give weight to the value of a good SEO strategy.
If you're at all worried about your website being bitten by this particular animal, there are steps that you can take to 'Penguin proof' yourself. Firstly, begin creating unique, higher quality content now. We're not going to tire of shouting this message anytime soon because it's an absolute – you always have to have good, fresh content.
Secondly, now might be the time to consider diversifying your marketing activity. Put more in the mix so that not all your traffic is dependent on Google SEO eg. Content marketing, email marketing, adwords paid search, facebook and linkedin advertising. It's a case of not putting all your eggs in one basket and relying on SEO alone to drive visitors to your website.
If you can take these simple, proactive steps, chances are you won't need Batman to see off the Penguin any time soon. Go on, now is the time - channel your very own superhero.