Top 5 Tips to Email Marketing Success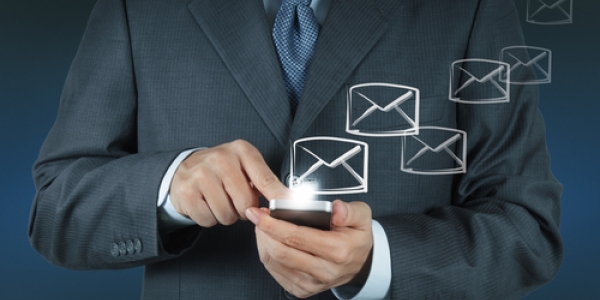 Marketers who believe email marketing to be a thing of the past are ignoring a significant proportion of online users. According to recent studies, 'more than 3.2 billion email accounts exist across the world' of which '91% of consumers check their email once a day.' These stats highlight the potential email has to influence an audience, and businesses need to address this within their current strategies.  
To take that email from instant junk to readable, clickable content isn't easy.  With a few tweaks, you'll soon get the conversation started between you and your customers, and generate greater interest in your brand.
Design 
Design is crucial to attracting initial interest. In those first few seconds, the user will decide whether your email is relevant, reliable and worth reading – so make your design count. 
Keep it simple and catch their eye with your core message. Avoid sidebars and ensure email widths are a maximum of 600 pixels. This way, all essential information and call-to-actions are visible within the preview panel, no matter what the screen resolution or window size. 
Personalise Content 
The next step is to produce content that caters to your audience. Effective design grabs the user's attention, but it's the content itself that drives the campaign. Take time to refine the tone of voice and persona. In creating content that specifically targets the different segments of your customer base, you suggest a personal touch, and enhance your customer-brand relationship.
Whilst content is king, keep the copy concise. The decision to read your email or send it to junk takes a split second, so make your message as succinct as possible. Similarly, keep images to a minimum, as this can be distracting from the focus of your email. 
Timing
The question of timing is always a big one for email marketers, and it varies from business to business. Initially measure the success of click-through rates and replies received on specific dates. This way you can identify at which points you receive the greatest response and how to adapt your strategy as a result. 
Alternatively, the heart of your campaign could be regular email delivery and retargeting. Never let a lead slip through your fingers.  If a customer doesn't respond to the first call-to-action, send a follow-up email and re-engage. This has proven to have positive results; don't miss the opportunity! 
Remember: Don't make it difficult for customers to unsubscribe from your email. Not only does it reflect badly on your brand, but it can be detrimental to the overall performance of your email campaign. 
Test
Like timing, there's no harm in experimenting with designs until you decide upon one you like. Through testing different layouts with a smaller seed-list of prospects, you can check that it's both visually appealing and not landing in the spam folder. From here you can adjust your design and optimise to gain the best possible results. Testing to begin with can save a lot of time in the long run.  
Seek Expert Advice
Email marketing can be a challenging process. Rather than going it alone, we're here to offer your business the expert advice you need to get your campaign up and running. For more information on developing your strategy, going mobile, lead scoring and nurturing, drop us an email at hello@livelinknm.com.