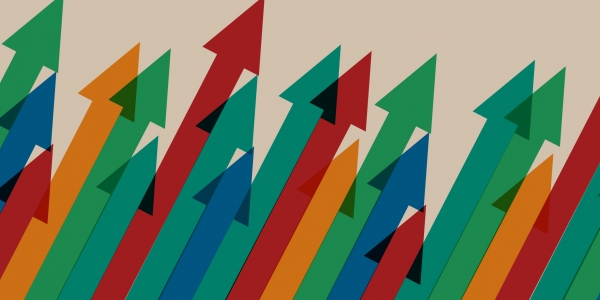 All in all, it's been another good year for Livelink. We've had an influx of talented players join our team, we've invested in product development and we've forged strong links with Manchester Metropolitan University Business School as part of its 'Agency Life' initiative, welcoming a group of second year marketing management students and encouraging them to get work experience and put into practice elements of the course that they are studying.
It's important for us to continue to forge strong links with up and coming young developers as well as other creative agencies and the wider technical Drupal community. In order to stay ahead of the game and be confident in the consultancy services we offer, we need to retain our position as experts in the digital arena. We do this by investing in our team and showing an interest in what is going on in the field of further education. By building relations in this area, we are investing in our future and ensuring that we know who and where the talent is as, naturally, when they come to graduate, Livelink wants them for its own !
With a strong team in place, we've achieved some significant successes for our clients during 2012. To name just a few: Solid fuel manufacturer, Coals2u experienced a hike in revenue of 46% generated by our profile-based email marketing campaigns; the on-line school we built for Manchester United Soccer Schools is now being used by coaches from all over the world; the 'Biggest Saver' Facebook app (just one of the many apps we have built for Aldi this year) was used by a record 8.05% of its fans; and Elliott Modular Building reported a conversion rate of 30% from visitors to the Refurb or Rebuild Live! website designed by Livelink.
For the first time, this year we threw our hat in the ring for some industry awards and were amply rewarded for our efforts. We won three awards at the Chartered Institute of Marketing's prestigious Construction Marketing Awards for the fore-mentioned Refurb or Rebuild Live! website for Elliott Modular Building so securing ourselves a place among the top ten national marketing agencies specialising in the construction sector. We were also shortlisted for a UK Social Media Communications Award in the private sector category for this website. Added to this our outstanding digital marketing manager, James Wilkinson, has been shortlisted for the Made in Manchester 'best young digital, media or creative professional' award. So who knows what further accolades 2013 will bring Livelink's way?
And it is most definitely all about 2013 for Livelink. We're looking forward now and next year promises to be a real journey for us. With the completed build and launch of 'Bit Hive' at the end of the first quarter of the New Year, Livelink is aiming to do its bit for the democratisation of technology and make available to SMEs the type of software that has previously only been afforded by the big boys like the large supermarket chains and ebay and Amazon.
The system has been engineered from scratch by Livelink's technical staff to allow our clients to take information from a multitude of sources, using on-line data together with off-line data and absolutely any given external information, to map out a strategy to build business. The collected data gives an insight into customers' behaviour, allowing clients to predict growth and buying trends. By gathering business intelligence in one location and making it unified, it immediately becomes more meaningful – an invaluable tool for the on-line retailer.
So here's to 2013, to reaching high and creating opportunities. As always, thanks to the team and thanks to all of Livelink's clients, old and new, who continue to support us. Wishing you all the very best !