There's no recession in digital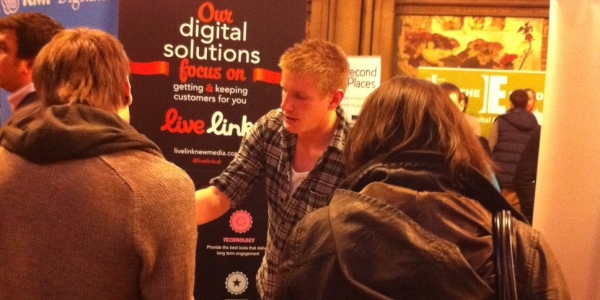 After setting up our stall at the Manchester Digital Skills Summit on Wednesday, we were overwhelmed with the amount of interest from so many talented and enthusiastic students. 
In a packed-out Manchester Town Hall, more than 1,000 career-minded developers, designers, and marketing students from all over the North West turned out for Talent Day. We're looking to take on people in all of these roles at the moment, so it was great to see so many potential recruits.
We're looking to recruit talent and fresh, bright, young thinkers. Experience isn't always crucial in our industry - it's more about applying the skills you've learnt in a fast-paced and exciting environment.
Amid the recent economic doom and gloom, it's really pleasing to business thriving in our sector. Since January, we've seen a real resurgence of demand; there's no recession in digital. 
Here at Livelink we really believe that open source development is the future of digital marketing. That's why we're an approved Acquia 'Ready Partner' and have a list of clients that includes high street names, global brands and some of the leading innovators in web technologies. 
We attended the summit looking for graduates to fill real jobs in our company – it wasn't just a branding exercise for us. Events like Wednesday's help us to find the talent that will move our company forward. That's why we don't recruit through agencies. Instead, we use social networks like Twitter to find the next generation of developers, and, at Livelink, we're always on the lookout for the top talent.