Taking you down the right path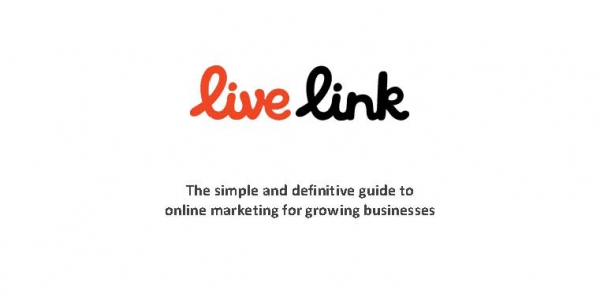 We're building up quite a library of guides at Livelink as we continue on our mission to share our knowledge, create good will and support our clients and any other interested parties, including clients past, clients future and friends and colleagues who make up our expanding network. Latest in the lustrous line-up is the Livelink Guide to Google Analytics…
So here's why we think you might be interested in this guide: Google Analytics has now made available multi-channel funnels, in the new version of analytics, allowing you to trace a user's path beyond the last click he or she makes to complete a goal or sale. The data has been backdated to 1st January 2011 so you can see exactly how effective all your channels have been at generating sales leads and revenue from the start of the year.
Our simple guide has been drafted to help you to find your way around the multi-channel funnels report which will give you valuable insight when deciding future on-line marketing activity.
Download Livelink's Guide to Multi Channel Funnels in Google Analytics and give me a call on 0161 822 2558 or email me on if you'd like any general help and advice relating to Google Analytics. Always happy to oblige!