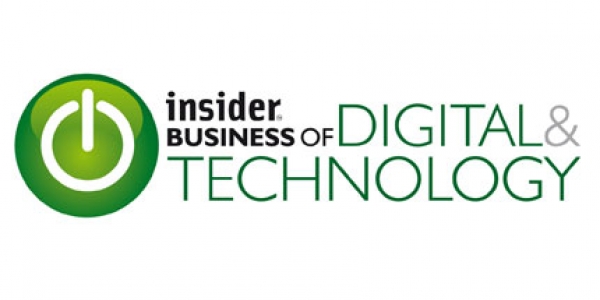 Having earned our place high on The Drum's list of the UK's top 100 agencies that provide digital services, and with a shelf now groaning with industry awards, Livelink is certainly making its presence felt.
With the accolades graciously received, it's now good to start accepting invites and attending events where we can share some of our knowledge and wisdom. We're particularly keen to reach out to SMEs and show them how digital marketing can provide a real boost to their turnover and so I'll be one of the first at the door at next week's Insider Business of Digital & Technology event where I've been invited sit on the panel.
The point of the panel is for a small band of digital and technology business experts to speak and explain how we have addressed and grasped opportunities, in what is a fast moving sector, to become leaders in our field. I'll be in good company, sitting alongside Kristian Lorenzon, the social media manager at O2 UK, Liam Bowner, the commercial director of The Business Depot Ltd, who helped to inspire the world's biggest-selling mobile phone game, Angry Birds, and Ed Wray, co-founder of Betfair, to name but a few.
It will be satisfying to be able to impart information about digital marketing to an audience who could really reap the benefits and discover new ways to grow their businesses.  More and more businesses are recognising that digital – desktop or mobile – is at the forefront of marketing but they are not fully aware of what might work best for them. 
We are living in a digital age where it is necessary to develop a strategy that will deliver tangible results that have a real impact on the bottom line. It's no longer enough to just have an eye-catching website for instance. To become a serious player, you need to constantly engage with your audience with fresh and relevant content – and that will be my mantra on the day !  
If you are interested in finding out more about the Insider Business of Digital & Technology event, please click here to visit the website.