Snapchat marketing: For those with a story to tell…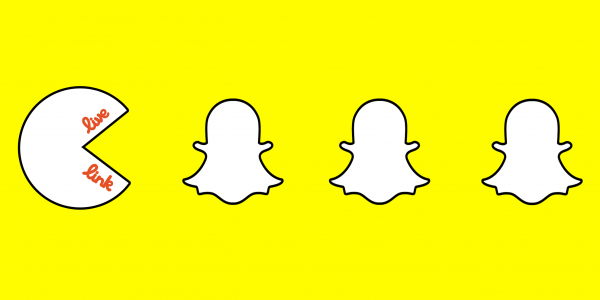 So, just when you feel like you've got it all figured out, another social media marketing platform goes and pushes its way onto the periphery of your vision - and it's one you know you can't ignore…
For marketers with a younger target audience, Snapchat is that platform. A continuously growing mobile app, that allows users to share photos and videos freely and in a different way to other social media, Snapchat now has over 100 million daily active users with an average of five million snaps per day. 
The app stands apart as its photo messages automatically self-destruct shortly after being viewed, never to be seen again - unless screenshotted of course ! The saving of photos is, however, actively discouraged as the app has a built in alert, which notifies the sender if a recipient has taken a screenshot. It also has native tools and features including adding filters, geofilters, text, emojis and music. 
One of the fastest growing social networks, Snapchat works because it's immediate, vital and a lot of fun - and it's least likely to come back and haunt the user. (You don't have to give the images too much attention and thought because their time is so finite and if any recipient decides they want to hang on to them with a screen shot, you're going to know about it !). 
And so those messages arrive as little gifts, packed with intrigue. We don't know what's inside and we're anxious to see what it is. We also know the message will disappear quickly, so we focus on it, giving it our undivided attention. 
And that's the key. Marketers have 100% of their audience's attention for the length of the content's life. Small wonder then that businesses are sitting up and taking notice of this app. If you have a relevant target market, cracking this short-term visual messaging format is an absolute must. Especially when you consider Snapchat stories, a compilation of videos and pictures that a user can take within a 24-hour span so, instead of disappearing like regular snapchat messages, they last for the equivalent of a whole day and can be shared with the general public. 
Enter the brand and content creators. The canny marketer is now using Snapchat to produce daily stories that engage and excite audiences, increasing community engagement and brand awareness through innovative marketing campaigns that make best use of this authentic platform.
Ways of marketing on Snapchat 
If you are targeting the relevant demographic and you want to speak to a young crowd then it's time to be present where they pay attention. Here are some ideas to get you started:
"Behind the scenes" – Sneak peaks and insights into upcoming stuff e.g. new collections/arrivals and more personal engagement rather than sell, sell, sell ! This is a great way to ensure that sales fly high once the product is launched and your Snapchat followers will be rushing to buy your products before anyone else does. It can and does create and engage a strong following.
Competitions – These will engage the most loyal and interested audience and give them a source for interaction. Users can snap back drawings/pictures etc before a winner is chosen. 
Use the app to share 'snappy' discount codes/offers with your Snapchat audience and to present giveaways of products. The offer can expire when the story expires, providing a way to give customers an incentive to remain up-to-date with your company on social. 
Give your audience direct access to live events. 
Use Snapchat as your chosen platform for extra content that is unique and not published on other social platforms.
This is your opportunity to strengthen your brand's point of view with real-time marketing and show your audience that you are current. If you know that your audience is using it and you have the relevant product, then you need to be using it too !
For further information on Snapchat marketing, email m.bodell@livelinknewmedia.com