Season's greetings to you all!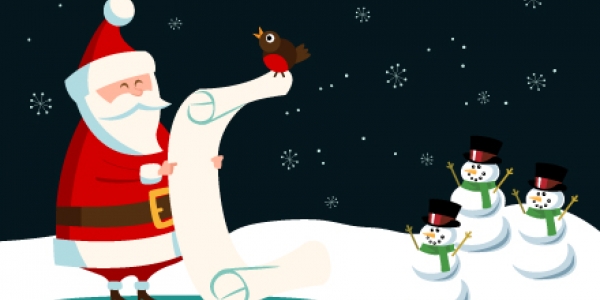 We're at the end of another year and, although the business community at large has taken its share of knocks as it attempts to climb out of recession (and avoid the next one!), the good has far outweighed the bad for Livelink in 2011. 
Big Wins
We've had some fantastic client wins (Manchester United to name but one), we've joined forces with some exciting agencies (Weber Shandwick, Home and Little Wonder Television) and we've continued to expand our team, appointing new developers, a PR and marketing professional, a sales consultant and a creative director. 
We've also continued to invest in training, inviting a stream of experts from around the world to visit us at Livelink, to enjoy our hospitality and share their knowledge.
Our own team expertise has been recognised as Paul Johnson, our head of development, has been appointed Social Media Lead for DrupalCon Munich 2012 and, this year, Livelink was named by Acquia, the world's leading provider of commercial open source social publishing solutions for Drupal, as an Acquia 'Ready Partner'. We are also now a Sugar CRM partner and a Google Adwords Certified Partner.
Useful Guides
2011 saw us launch a series of Livelink Guides, including the Livelink Guide to On-line Marketing, which has met with an enthusiastic response and we are recording more hits to our own website than ever before.
Perhaps the most exciting part of 2011 for the team has been the progress of our marketing platform, KeepinTouch. It's had an extremely healthy take up rate having been adopted by a wide range of Livelink clients including Carloan4u, iKnow, Coals2u, Spear and Jackson, Daler Rowney and French Affaires. This cutting-edge marketing tool is gathering momentum fast as it delivers the lowest cost per customer communication. It has already helped to generate several million pounds of direct sales for these users and the buzz around it continues to grow.
Next Year
So, with the strong foundations of growth laid for us in 2011, 2012 is looking good. We definitely have cause to celebrate. Thanks to the team and thanks to all our clients who continue to support us. Wishing you all the very best!