Livelink's Soapbox: Ringing in the Changes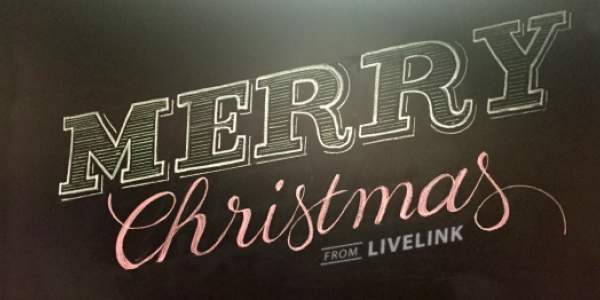 The past 12 months have been a good year for the industry and a great year for Livelink. We've played a more strategic role in our clients' digital campaigns, for a start, guiding them to try components of the digital marketing mix they might not necessarily have considered before, like lead scoring and nurturing activity. The work has paid off and we've generated some outstanding results for those who've taken the bit between their teeth and given it a try.
Our efforts have not gone unnoticed on a wider stage and, once again, we've found ourselves on a selection of shortlists alongside the great and good from the world of digital. In September, we were shortlisted for the Northern Marketing Awards 'Sport Campaign of the Year' for our email marketing campaign for long-term client, Manchester United Soccer Schools. The celebrated campaign provided MUSS with an overall rise in on-line sales of football camps of 30 per cent. Great figures create a high expectation so we are now concentrating our efforts to make sure we continue to deliver for MUSS and other high profile clients who rely on our email marketing campaigns to maximise their potential revenue.
Our strengths in all things social were also applauded this year as we were shortlisted, along with client and fellow creative collaborator, Weber Shandwick, for 'Best Use of Facebook' for the 500 Weeks of shopping campaign for Aldi. Other plaudits included appearing on two consecutive shortlists for the 2014 Digital Entrepreneur Awards: 'Most Creative Use of Technology' and 'Digital Business of the Year'.  We were also shortlisted for a CIM Northern Award and recognised by Prolific North as one of the best agencies in the North.
What stands out from this long list of accolades is that it covers all areas, citing success in various sectors, as well as in social and for specific marketing campaigns. We've been recognised as an innovative, leading agency and the software and platforms we have expertly developed have also been commended. This level of recognition is great for the company but, best of all, it celebrates the team, who work hard and always go the extra distance. We're lucky to have a young and dedicated group of digital enthusiasts involved who take a real pleasure in what they do.
Earlier in the year, we moved offices and now enjoy the benefits of a larger space to accommodate the growing team and the stream of interns and younger students that we continue to nurture. The Livelink attitude to digital is that you have to keep learning every day. It's a constantly evolving discipline and it's for everyone who is open to it and up for the challenge of learning new and better ways to communicate.   
Once again, we're really looking forward to the New Year. We've set ourselves a challenge to further extend our customer base and to build on the successes of 2014. We'll continue to work with key education facilities in the region to promote careers in digital to a young audience and we'll incentivise the aspiring and the talented to make sure Livelink's growth is supported by tomorrow's big names in digital.
In the meantime, here's to Christmas – from everyone at Livelink, all the very best.