Report reveals 'people want a better web'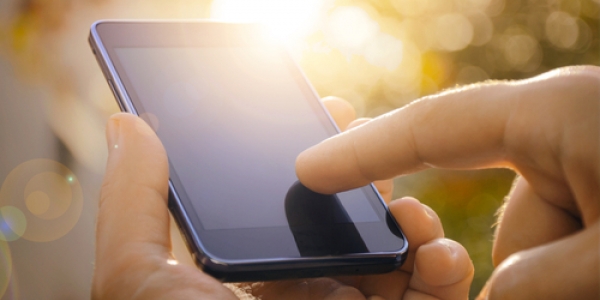 According to a recent report conducted by mobile analytic specialists, Netbiscuits "31% of Apple users and 30% of Samsung users say that a website they visit is often or very often not optimised for their device" and as a result, have turned to a competing brand.
The Peoples Web Report 2014 highlights that poor mobile marketing by businesses is leading to the death of brand loyalty. Netbiscuits refer to the 'Millennial' generation and how their 'buy now' nature encourages them to shop with the brand that not only offers the best price, but also the greatest accessibility and convenience from mobile devices.  
The web isn't meeting consumer expectations and we want to know why.
New levels of mobile dependence 
We as a nation rely heavily on mobile devices. Be that handling utility bills, arranging holidays or keeping up with social media, mobiles have emerged as an addictive necessity that we can't live without.  There's a constant FOMO (fear of missing out) that drives us to use our smartphones whenever, wherever we may be. Netbiscuits reported that '14% of global respondents said they even searched the internet while in the bathroom.'
This level of dependence has enabled mobile devices to appear less intrusive. Those questioned in the study admitted they have no qualms checking their phone during meetings, at dinner or even when someone is talking to them.  
As Netbiscuits put it, our approach to mobile is very much 'anything, anywhere, anytime, but right now.' This seamless blend of mobile within everyday life has resulted in a higher demand for digital excellence from businesses. 
Marketers need to maintain customer attention
The report explains how we've emerged as world of multitaskers, always looking for a new distraction. On average, users check their mobile 150 times a day, relying on the constant stream of information to determine their actions in both social and business contexts.
The instantaneity of modern media requires brands to react, and fast. You can't miss the opportunity to get your message out there – be that through bad timing or poor content quality – or customers will simply turn to competitors. 
It's a digital fight for attention. To pack the perfect punch, your mobile marketing needs to offer a well-balanced combination of content, context and timing. For Netbiscuits,
"Every crumb of available data must be used to maximize the possibility of connecting with the customer in a way that resonates perfectly with their context and device capability at that time."
Mobile users aren't happy
Businesses can't keep up with the shift from desktop to mobile and it's costing them customers. We can all relate to the frustrating feeling of being unable to access content – the issue is worryingly commonplace.
"96% of survey respondents have been unable to complete all tasks that they wanted to on the mobile web, with one quarter of users stating that this happens often or very often." 
Yet on closer inspection, it appears that many of the problems faced by consumers aren't too difficult to rectify. The top 3 complaints include:
1. Inability to enter information with ease
2. Site speed and ability to complete tasks
3. Site layout
In recent posts we've discussed the need for Responsive Web Design, and The People's Web Report supports this even further.  If you need help bringing your mobile site to the forefront, get in touch with our team of experts at hello@livelinknm.com.
The death of brand loyalty 
For us, the most illuminating insight from the report was the claim that brand loyalty is dead. Greater value is now placed on the user experience, and marketers need to acknowledge this. Younger audiences have grown impatient with businesses that can't cater to their needs – don't be one of them. 
First impressions count with Millennials. Depending on the quality of your mobile content, they will either promote or punish your brand. Raise and improve your profile through mobile marketing, and consumers will continue to invest in your product or service.