Nurture Your Way To Securing Leads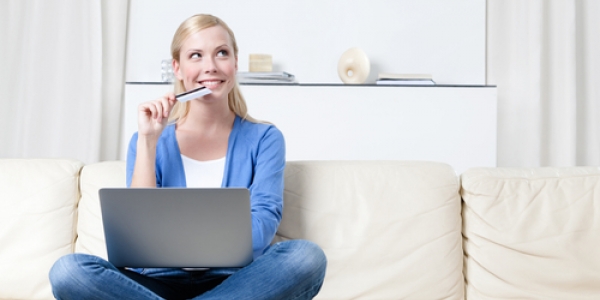 The year-on-year growth of online sales suggests that customers like to shop in the fast lane. We mentioned in our last post how "UK shoppers spent £91bn online in 2013;" a figure that's set to increase in 2014.  
There's a common misconception that online shoppers tend to make purchases on a whim, but this isn't the case. According to Retail Today, "81% research online before making big purchases." 
More people are 'buying now,' but they're also reading and listening to the content and advice businesses have to offer, pre-purchase. This is where lead nurturing becomes essential. 
It's about considering those who are thinking about buying but aren't quite ready yet; producing content that's informative and supports their customer journey.  By anticipating and nurturing your audience's needs, you can convert leads into sales.  
A bit about lead nurturing 
The key to lead nurturing is to be there for your customers at every step of the journey, from initial interest all the way to post-purchase. By mapping as much of the process as you can, you're able to create relevant, informative content that answers all questions and keeps customers engaged right up to the final sale. 
Does your business need it?
Lead nurturing is a great way to build brand loyalty. Through amazing content, you can prove to customers that your business has the intelligence and expertise to provide them with the best possible product. 
According to research specialists SiriusDecisions, "of the 20% of leads that sales teams follow up on, 70% are disqualified." It's a mistake to ignore these leads. Instead take this 70% and aim to convert them into sales through nurturing. Despite changing their mind in the initial stages, it's likely that they'll make the purchase in the future. Make your business their first point of call. 
Remember: Not every customer is ready to buy right away. Relevant content encourages prospects to progress through the buying process at a pace they're happy with, until they eventually reach the final sale. 
Best practices
If you're interested in improving your consumer-brand relationship through lead nurturing, take on board the following best practices:
• Start simply:  Lead nurturing focuses on your existing customer base, not cultivating new prospects. To begin with, concentrate on one specific segment of your database with a call to action that's easy to follow. In starting simply you can decipher what worked well, what didn't and what to improve on. Personalised content can be trial and error to start with, so don't worry if you don't see results straight away. 
• Focus on incremental steps: Really define each step of the customer journey and what content to place where. In initial emails for instance, keep the copy quite broad and applicable to a wider audience, as you know very little about the customer at this point. It's in the following steps that you personalise content and adjust your strategy accordingly to suit specific preferences. 
• Automate: Through monitoring customer behaviour, you can identify opportunities to automate.  From signup to shopping cart abandonment, take note of changes in the lead stage and, through email, set buyers on the right path in their nurturing journey. Pay special attention to triggers and touchpoints, as these are key indicators of when prospective customers need more information to guide them to the next step. Same applies if the contact hasn't interacted with your brand in a while; re-engage and re-nurture. 
• Measure and evaluate effectiveness: Once your nurture program is on the right track, take time to measure and evaluate its success against KPIs. Assess how the increase in content production has impacted engagement levels by taking a look at the number of emails opened and click-through rates. From here you can make tweaks to your messages until you start to see improvements.  
New to lead nurturing? Our team can help your business secure leads and turn prospects into sales. Just drop us an email at hello@livelinknm.com and we'll get your nurture program off to a great start.