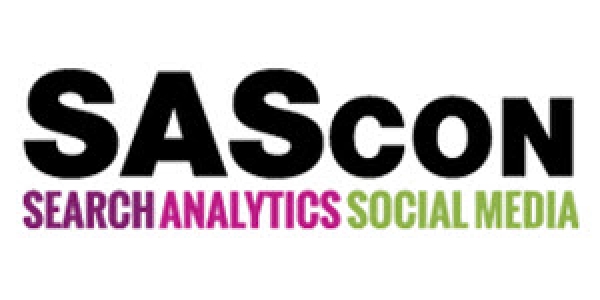 Livelink's marketing team attended The Search Analytics and Social Media Conference on Friday 17th January, seizing the opportunity to learn and network with likeminded individuals in what was both an enjoyable and informative day.
The aim of SAS Con is to explore the convergence of social, PR, and search, by looking at innovation within search and social media.
Highlights of the day included keynote speaker Dominic Burch, Head of Social at Asda, who explained the supermarkets approach to social media within the UK. The frank and entertaining speech gave a fantastic insight into the ways in which Asda has grown and developed its appeal through social media, primarily through listening, engaging and influencing its audience. 
A further keynote speech by Drew Benvie, Managing Director at Battenhall, looked into 'the state of the digital PR nation'. Leading with the astonishing insight that 90% of media today is viewed on a screen, he focussed on the continuing rise of photo sharing as a key method of communication within social media, citing the fact that more photos are sent via the Snapchat platform than all of the other major photo sharing sites combined.
Several other panel discussions took place throughout the day, providing the opportunity for members of the audience to get involved with expert-led discussions covering some of the most important emerging trends facing marketers today.
Marketing Manager James Wilkinson summarised the day; "The whole team have had a great time and I think I speak for everyone in saying that the event has given us a lot to think about.
"I expect the insights gained today will be useful in driving the team forward and in helping to ensure that we're always at the top of our game in terms of the latest developments within digital marketing, and I look forward to Livelink attending the full SASCon in the Summer".
Livelink's Key Takeaways:
Photos will continue to play a key role in engaging with your followers across social channels.

PR, SEO & Social departments or agencies need to collaborate before campaigns begin to ensure they are a success.

To have a truly engaged social platform you should try and involve your audience in the decision making process.

Use social media to help drive action offline as well as responses online.

Use Gmail, YouTube & other advanced features in Google AdWords to ensure your budget is being used effectively.

When users are on your website, you need to look at how you can alter usability by testing how you persuade, use emotion, and build trust to increase your goal conversion rates.