Maximise your social presence with LinkedIn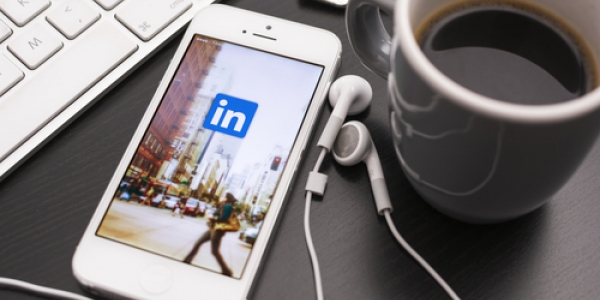 Despite its value in B2B marketing, LinkedIn is often overlooked. Like Twitter and Facebook, it's integral to supporting and enhancing great content.  
LinkedIn is a social platform dedicated specifically to professionals. It's the perfect medium to deliver authoritative content, attract clients and generate new leads; to network with like-minded business contacts and share expertise. 
What tends to hold businesses back is a lack of understanding. Many have a profile, but don't know how to use it. LinkedIn has everything you could ask for. The right people, the right context, relevant material. All it needs is a little TLC to make it a success.
Sell Yourself 
Before anything, ensure your LinkedIn profile is up to scratch. It's the first port of call for professionals to see what products and services your company have to offer. If you're new to LinkedIn, head to the signup page and get started. 
It's the perfect place to build brand awareness and attract the right audience. All leading businesses use this platform to promote great work. Take the time to create customer personas, add company logos, update your banner image and write engaging descriptions. This, combined with well-placed keywords, will improve your search rankings and have more eyes on your brand.
Remember: Don't leave your LinkedIn to look after itself. Regularly update your profile with good content that's likely to be picked up by your audience (not spam!)
LinkedIn Groups
Enhance your social presence further through LinkedIn Groups. Join groups in which potential clients and key influencers are showcasing their expertise, and follow suit. By joining the larger conversation and contributing relevant articles, blog posts and informative guides; professionals will soon start to recognise you as a market leader. Alternatively, create your own group and be the first to publish industry updates. Done well, it can really get your brand noticed
LinkedIn Ads
One of LinkedIn's lesser known assets is its ads platform. Despite their relatively high cost, LinkedIn Ads have proven to be effective in targeting specific audiences. Unlike Facebook, this social network talks exclusively to 'decision makers;' individuals who are actively seeking content that could be of value to either their business or professional career. 
Within their profile, LinkedIn users reveal their industry, company name, skills, title and groups they belong to. With these details you can target individuals who your product or service is best suited to. When building your ad you can also see how big the audience reach will be (in 1000s); offering insight into your ad's potential.
Now what? 
Once your business is fully immersed in all things LinkedIn, try to maintain your presence as an industry expert. 
Expand your content by sharing job posts that promote your company as a great place to work.  

Establish yourself as a trusted resource and get involved in group discussions. 

Ask for business recommendations and testimonials to emphasise why your brand is the one to contact. 
LinkedIn is essential to building brand awareness in a professional capacity. Keep it in mind when planning future social media strategies.
Interested in hearing more about the value of LinkedIn? Drop us an email at hello@livelinknm.com and we'll help you get started.