Make Your Email Marketing Work Harder With Segmentation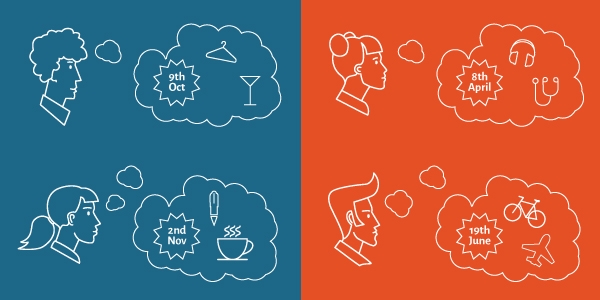 Data segmentation has proved integral to improving email strategies across corporate sectors, and we're here to show why.
Many are eager to dismiss email as a marketing tool. However, reports suggest that email is regarded by many as a more reliable source of information than social media.  With a new generation of mobile and iPad users accessing information via a multitude of different platforms, it's important that you tailor your marketing strategy to the evolving nature of email.  That's where segmentation steps in. 
Here's how segmentation can really make the difference to your email strategy. 
What is segmentation? 
For those who are new to email marketing, segmentation is the process in which a customer database is divided into specific subgroups – such as frequency of visits and products previously bought / inquired about – in order to maximise the potential of an email marketing campaign. By targeting specific individuals and personalising your message, you've a greater chance of retaining the consumer's attention, and therefore increasing sales.  
By delivering content that's relevant to specific customer wants and needs, emails are less likely to be considered as spam. Marketers need to address this in order to improve the consumer experience and generate interest in their product. 
Understanding the data
Before applying any segmentation techniques, it's important that you understand the data you have available. Through determining the buying patterns of existing customers, you can start to decipher what people are actually searching for.   
If you need more data, consider implementing an initial start-up stage and questionnaire to gather basic information about your customer base. Why not take it one step further with our visitor profiling system, Trakapo? At the touch of a button you can find out who has visited your site, how many times they've visited, what pages they have looked at and the time spent on each page. It's a fantastic means of attaining essential customer data, which will prove extremely useful when defining your segments. 
Once you've gathered enough data, you can now create target groups and decide on specific campaigns that will appeal to each individual category.
Choosing your segments
There's no right or wrong answer when it comes to choosing your segments; based on objectives, it varies from business to business. If you're new to segmentation, ease yourself in. Test the water with a couple of segments, measure their success and go from there. 
Here are three segmentation models to consider when starting up:
Profile based: This is the most popular choice of segmentation. It includes aspects such as age, gender, location and important dates (like birthdays).  This information can be easily obtained from an initial sign-up process. 
Behavioural: A great way to get a better understanding of your customers is by analysing behavioural data.  Through browsing their purchase history and monitoring click behaviour, you gain real insights into a shopper's likes and interests. From here you can tailor your emails to accommodate specific customer journeys and increase engagement levels as a result.   
    Remember: To always ask for permission before using customer data.  
Lifestyle: This data is trickier to get hold of, but holds incredible value. By identifying groups of individuals that exhibit similar lifestyle habits, you can create a more comprehensive customer profile, and tailor your emails and offers accordingly. Be this through targeting age groups, regions or specific buying patterns; if done correctly, this model is certain to increase brand loyalty.
Econsultancy's How to effectively segment your data offers useful tips to those interested in segmentation – take a look! 
Implementing and Reporting
Once you've chosen your segments, now implement your model and report on its success.  In terms of implementation, you could start by creating content for your defined subgroups, 'male and female' for example. Or set up 'data triggered' programmes that contact customers on important dates, like birthdays.  It's completely up to you. 
Using web analytics, you can see how customers interact with the changes; what they liked, didn't like, new patterns of behaviour, improvements, where your campaign could be tweaked, how it compares to other marketing channels. 
Your reports will soon highlight the value of relevant, customer specific content to a successful email campaign. 
We've only just scratched the surface of data segmentation. If you're interested in learning more about the value of segments, don't hesitate to drop us an email at hello@livelinknm.com. Our experts have all the info and advice you need to kick start a new strategy.