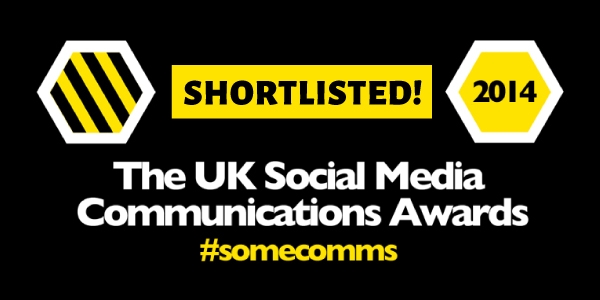 Livelink and Weber have been nominated for a somecomms award for 'Best use of Facebook' – in terms of all things social, it's a great one to be on the list for…
We've been doing business with Weber for a few years now but this is the first time we've entered an award together and it's nice to get shortlisted with our first team attempt, as it were. 
The nomination is for our Aldi 500 Stores Campaign. This campaign was launched to raise awareness that Aldi was opening its 500th store. Its secondary aim was to build upon the social media buzz that we'd helped Weber to establish for Aldi over the previous 18 months during which we'd partnered the team to develop a series of Facebook apps for this client.
There was a competition element, which we purposely kept very simple and generic in order to get as many 'likes' as possible and to appeal to the widest audience. Our strategy worked and the app received 250,000 'likes' with 40% of these 'likes' going on to enter the competition which was for ten lucky winners to receive 500 weeks of free shopping in celebration of the 500th store. There was a grand total of 99,586 entries – a record number for Aldi.
It's great that Weber is getting its share of the accolade for this and other work. The team is adept at driving new business and we're pleased to partner Weber with this and other client work. 
Manchester is a vibrant and creative environment when it comes to agency collaboration. On the whole, agencies are happy to pitch in together for the greater good of the client and it certainly keeps work fresh and exciting. As the digital requirement escalates, we find ourselves increasingly working with individuals from other creative backgrounds, whose skillset may be slightly different to ours but who take a similar results-driven approach. 
We're always happy to be approached by agencies looking for external support to meet their clients' digital needs. It's a very fluid way of working and it's interesting to see how other consultancies work; who's got the best coffee etc…
There's no ego here – except, maybe, when it comes to awards!