Instagram Stories - Snapchat Copycat or Rival?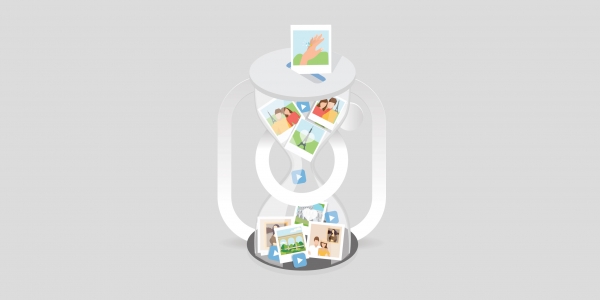 On Tuesday (August 2nd) Instagram announced its latest feature - Instagram Stories – heralded as a way to let you "share all the moments of your day, not just the ones you want to keep on your profile".
As you'd expect, the Social Media giants were quick to sell to us the features and benefits of the new feature; for example, by playing on a fear I think we all have when it comes to our Social presences – namely, overposting. Instagram told us that with Stories we do not have to worry about this and that instead, you can "share as much as you want throughout the day… will disappear after 24 hours and won't appear on your profile grid or in feed".
When looking at public opinion that emerged in the immediate aftermath following Instagram's announcement, we can see why they may have been so keen to impart the great things about their new feature.
A quick google of "Instagram stories" (or even simply "Instagram" for that matter), brings up result after result of comparison articles comparing Instagram Stories with the previously incumbent Snapchat Stories, as well as some articles claiming Instagram has blatantly and unashamedly ripped off their newfound rival.
Something I feel Instagram has over Snapchat, however, is that it already has this huge user base, network if you will, looking to discover new things and make new friends as well as keep up with current/old ones. This is something that, arguably, Snapchat doesn't have – this sense of community. Instagram stories allow you to take a peek into the daily lives of people you've never met (rather than having to know a precise username to follow a user); which I find fascinating and not intrusive or creepy (and if you do, think twice about what you post to your Story, or consider making your profile private).
What's more, around 40 million Instagram users are over 35 and, whilst this only equates to 10% of the platform's total user base, this is certainly not a negligible statistic. Instagram stories easily open up such a feature to a demographic which has previously struggled to get to grips with Snapchat and it's offering. This could therefore mean Instagram has an edge over Snapchat among older users, which in turn points to some potentially interesting opportunities for Marketers (more on this later).
But enough of the comparisons, in the last 2 days alone they've been done to death. Let's instead now try and take a more objective view of Instagram's Stories feature and look at the opportunities they bring to both regular users and marketers alike. I will leave the did they/didn't they debate to the other bloggers out there and leave it to you to make your decision. Now, as we are all likely more than familiar with Snapchat Stories, I will rather focus my attention on Instagram.
Instagram Stories will sit at the very top of your regular feed. Just like Snapchat (okay sorry I said I wasn't going to go there), individual users' stories appear in circles. A coloured circle/ring indicates there is something new to see from that user. Once you are in a user's story, you simply tap to go back/forward, swipe to jump to the next user's story and tap to send a private message to that user. Sound familiar to you? (I've done it again, sorry).
And there's no need to worry about people seeing your stories whom you don't want to, as you can opt to hide it from them, even if they follow you. What's more, stories on private accounts remain private – visible only to their followers.
So, what are the opportunities Instagram Stories presents for Marketers. Well, it seems that initial findings have been very positive indeed. With the likes of ASOS, Net-A-Porter and Zalando having already placed themselves firmly within Instagram Stories, it is sportswear giant Nike's findings that stand out. They generated 800,000 views in 24 hours from an Instagram Story, totally eclipsing their previous Snapchat Story best of 66,000 in one day. Create content that really engages the user and impressions can mean considerable return-on-investment.
As a platform generally, Instagram is considered really brand-friendly, which from the off presents a huge opportunity to marketers. Over the years, users have become used to brand presences on the platform and more recently, to seeing ads as they browse the app. Indeed, the Vice President of platform partnerships at US-based agency Vayner Media commented that Instagram is a "follower platform", whereas snapchat is "more of a best friend platform". Such a comparison shows that the very nature and culture of Instagram as a platform is likely to herald benefits to brands over Snapchat when it comes to the Stories feature.
This inherent, brand-friendly nature means that your brand has the opportunity to place organic content right in front of your users alongside stories from their close friends and family as well as other accounts they take a vested interest in. It is therefore vital that this content be high quality or you risk a mass exodus of your Instagram presence. Taking the time and effort to gain more quality, targeted followers also now becomes more potentially lucrative than ever, in order to get your Stories at the top of as many relevant users' feeds as possible.
Not only this, but consider following more of your followers to gain vital insights into how your target audience uses the platform and how they interact with fellow users and even what their broader interests are.
Whilst your Story content needs to be good quality, its temporary nature means you can post experimental content to "test the water" and if it resonates well with your audience, roll it out to your other social accounts. It should also, in turn, give you a good idea of the type of content that works well for Instagram Stories (although do not be afraid to stray from this going forward – repetitive content gets stale quickly!)
Finally, a recent report suggests that Instagram Stories may have more ecommerce potential than Snapchat. The report, conducted by Verdict, of 10,000 online shoppers found more used Instagram (22%) than Snapchat (14%) to research potential future purchase decisions, despite a heavy retail brand presence on both platforms. Instagram will no doubt be hoping to increase this figure still further with its addition of Stories.
Ultimately, it is unlikely Instagram – a well-established platform and one that sees engagement rates way higher than the likes of Pinterest, Twitter and even Facebook – will be all that concerned about the comparisons with Snapchat. After all, its CEO Kevin Systrom said himself that Snapchat "deserve all the credit".
Only time will tell how users and brands alike respond to Instagram Stories, but something tells me it will be far from a failure…
What are your thoughts on Instagram Stories? How will you be using it, whether you are a Marketer or individual user of the platform (or both!) Get in touch below and let us know!