I predict a riot… The role of social media in the London Riots.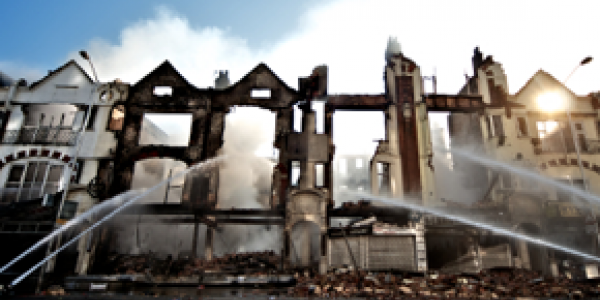 There've been lots of examples of how Twitter has been used to the good in recent months and years so perhaps we were long overdue a sign of the bad. There's certainly been a backlash since the shock riots which recently spread through the UK.
The first online gathering which began the rumblings of disquiet earlier this month started with Facebook rather than Twitter, with a page set up to mourn and avenge the shooting of Tottenham resident Mark Duggan by the police.
As the subsequent riots spread, first through London and then further north, most notably in Birmingham, Liverpool and Manchester, some of the more traditional media outlets were quick to lambast Twitter and the role it was seen to have played as a source to incite violence and to inform people of where to gather for the next round of rioting.
Twitter firmly stood its ground, despite calls from the likes of public figures such as Conservative MP, Louise Mensch for both Twitter and Facebook blackouts during riots. Its official comment held that it would not shut down the accounts of any of the rioters as freedom of expression is a crucial part of its service. Twitter is all about instantly connecting people to what is meaningful to them and, in order to do that, you can't tamper with the flow.
In the aftermath, it seems that Blackberry Messenger (BBM) also played its part – and possibly had the starring social media role, at that.
BBM allows users to send one-to-many messages to their network of contacts who are connected by 'BBM PINs'. It's also replaced text messaging for many teenagers because it is free, instant and more part of a larger community than regular SMS. The fact that its messages are largely untraceable by the authorities would make it the prime tool of choice for those with an urge to incite others.
As the dust continues to settle we must be careful not to kick social media too hard. Let's learn from the lessons of the past and, indeed, those key messages that have frequently been advocated by old media. Freedom of speech is an important and inherent right and social media has given a large amount of people in repressed countries the confidence to survive oppressive regimes and gather greatly needed support. Most of the rioters convicted so far, approximately two thirds in fact, have been found to be under 21. Let's not stifle any form of conversation for the sake of thuggish, juvenile behaviour.
Further reading