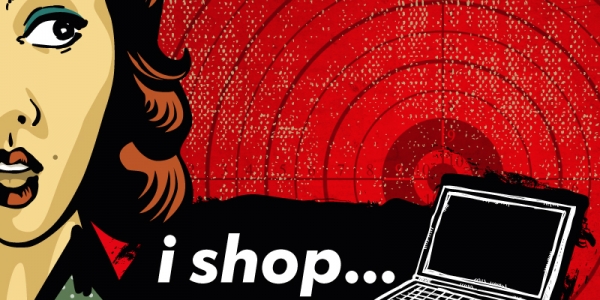 E-commerce accounts for one in every £10 spent in the UK. That figure might be smaller than expected, but it's growing. Where online are people parting with their cash? And who should you target for sales?
The Office for National Statistics' (ONS) Retail Sales Bulletin for February, published at the end of last month, showed that 10.7 per cent of all UK retail sales were made over the internet. That's £1.07 in every £10. It estimated that a staggering £573.6 million is spent through e-commerce every week, an increase of £140 million compared to the same month in 2011.
A day before the ONS' bulletin, George Osborne announced his budget. Amidst the #pastytax and #grannytax trends on Twitter that one couldn't fail to notice, was the Chancellor's proclamation that Britain was to become "Europe's technology centre".
Promised is a £50 million investment to improve internet access in so-called 'smaller cities'. Consultancy firm Deloitte described that as "a positive step forward to creating a truly super-connected country".
Education not infrastructure
How true this is remains to be seen. It can't be argued that investment in broadband infrastructure is important for the economy to prosper, and for the UK to come into line with more well-equipped nations. Equally important, however, is investment in education, teaching the next generation of Mark Zuckerbergs and Larry Pages.
What is irrefutable, though, is that the internet is an enormous marketplace. I have written recently on the usefulness of social media as a means of gauging audience behaviour, following your customers' likes and dislikes, taking in what they're talking about.
I have also written that arenas like Twitter are great for targeted campaigns, but much less effective for engaging a wider group. One retweet from a user, even one with more than half a million followers, will do little to raise your profile (as I found out). People follow others on Twitter because of their interest in what they have to say, not you. So don't get too excited; Twitter is mainly a platform for the often-banal musings of pseudo-eccentrics (Lady Gaga) and famous 'intellectuals' (Stephen Fry).
Mum's the word
One of Livelink's most recent projects was with modular building specialists Elliott. They were running a competition for two schools to win new classroom each, and part of our job was to create a buzz about it.
To raise the competition's profile, we aimed some of our marketing campaign at mums on various forms of social media. Mum bloggers, 'mumpreneurers', mum tweeters. We spoke to mums on Facebook, too.
It seems we were barking up exactly the right tree. Facebook recently announced that some 80 per cent of all purchases made through the site are by stay-at-home mums. This was not a serendipitous find; we did our research.
Buying through Facebook is still a relatively small market. The site has more than 850 million active users. Only 1.5 million of them buy anything through the site each month. However, that number is growing, and fast.
In an interview with the Telegraph, Christian Taylor, co-founder and chief executive of Payvment, the most popular commerce platform on Facebook (powering 8 out of 10 transactions), said there's a 20 per cent month-on-month increase in the number of people buying through the Silicon Valley start-up. There are currently more than three million items for sale on the world's most popular social network.
"The majority of people shopping on Facebook are women and most of them are stay-at-home mums," he told the London broadsheet.
A Deloitte study in January found that Facebook has an overall economic impact of €2.6bn in the UK alone; for the whole of the EU and Switzerland it rises to €15.3bn, supporting 232,000 jobs. It "embodies a new generation of social media organisations that have significant global impact," boosting the economy. In other words, it's not big business. It's massive business. Facebook is a lot more than sharing pictures and keeping up with friends.
So in sending out targeted campaigns to mums on Facebook, we were tapping into a market of spoil-hungry shoppers, looking to treat their little ones. Entering the Elliott competition didn't require them to buy anything, but it could result in their child getting a new classroom. Win-win.
The bottom line? Do your research. Find out who'll buy and where they're likely to do it. Know who you're targeting and you'll hit the bullseye.