The great online and offline divide…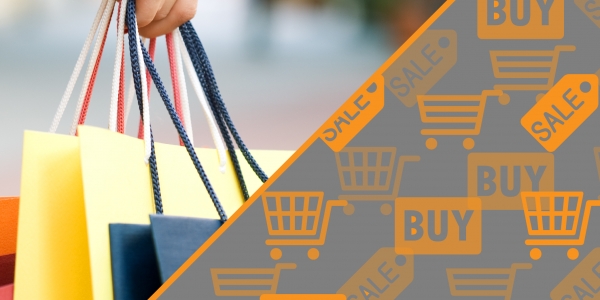 Not to mention who is falling into the crack in the middle
The gulf between the fortunes of the online and offline retail market continues to widen as the results for Christmas 2012 recently revealed. 
Figures published earlier this month showed that the overall results for like-for-like sales showed a 0.3% rise in December according to the British Retail Consortium and KPMC sales monitor.
This isn't a calamity or a great success – the figures are unremarkable, demonstrating a basic maintenance of last year's results - until we look at the facts and figures behind these figures. Closer examination exposes the truth that a surge in on-line sales was in fact responsible for helping to stabilise retailers during the festive period and for giving the overall retail market a much needed boost.
The proportion of retail sales that came from the internet increased from 10% to almost 15% during December 2012 despite total sales growth falling below inflation to match December 2010 when retailers were hampered by snow.
According to the director general of the BRC, Helen Dickinson, disaster was avoided for retailers, and figures were maintained, thanks to a sharp increase in online sales. The month of December has become major business online as people get used to the convenience and go with this method as a way to buy for friends and family who are geographically spread.
On the offline mean streets, the white flag was raised by the High Street as early as mid-December when struggling stores began to slash prices ahead of the January sales. So what lies in store for retailers in the year ahead?
Pundits forecasting the demise of another round of High Street names during 2013 haven't had long to wait. Early in January we heard that camera chain, Jessops had been put into administration and that has been followed by the shock news this week that HMV is meeting a similar fate. The media is dubbing HMV the latest victim of the on-line shopping trend and its critics are pulling no punches, stating that the popular brand's demise lies in its failure to embrace the digital market.  
Although many retailers who have hit the wall have been victims of the economy – HMV isn't one of them. This national institution's problem has been to do with its structuring. 73.4% of music and film is now either downloaded or bought on-line and HMV's business model had sadly become obsolete. They were always going to be up against it in a digital age and they just didn't act hard and fast enough.
So retailers beware. We all have the same tough economy to face but don't let the digital world be your downfall. It's a widely accepted point of fact that anybody looking to sell a product or service needs an on-line presence – and the more sophisticated and streamlined the better – to survive. If your sales aren't up on last year, you need to review your website and your digital marketing tools pronto !