Get your email strategy sorted for Christmas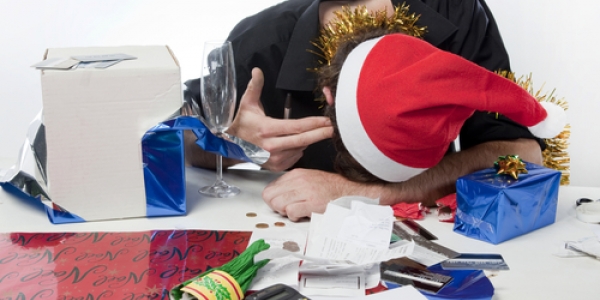 The latest John Lewis Christmas ad was met with a mix of admiration and fear from marketers. On the one hand we commend the home retailer for crafting yet another heart-warming, tear-jerking YouTube blockbuster – bravo. At the same time, it's like a big festive slap in the face. Christmas is on its way and your brand better be ready for it. 
Email automation is the perfect means of profiting from the busiest time of the year.  Christmas is hectic, and your emails could be just the call-to-action your customers need. 
Start now
It's never too late to get your Christmas campaign underway. Get back to the drawing board and start planning. 
• WHO: Personalise! Take a closer look at your customer base, who exactly are you targeting? Knowledge of your audience is central to providing the best festive content. Who are your segments; are they shopping for themselves, family or friends? Referring to customer personas is essential when catering to buyer wants and needs. 
• WHAT: Cast your mind back 12 months… what worked well, what didn't? Improve on last year's results by monitoring purchase patterns. Behavioural information provides insights into which content is best suited to which customers, increasing engagement levels as a result. Customers appreciate special offers and gift suggestions in the run up to Christmas.   
Automated 'basket abandonment' emails are a great way to reignite interest in a product your customer may have forgotten about. 
• WHEN: Create a calendar of key dates. Yes Xmas requires brand's to increase the frequency of email content, but it still has to be relevant. Don't forget Black Friday, it's the busiest day of the shopping year! Regardless of whether people click on the email or not, aim to get your brand in their inbox. Done well, it could catch their eye. 
Remember: Earn a few clicks? Lead nurturing is vital to securing sales this festive season. Frequent emails are fine, if the customers are engaged. Using segments, you can refine your strategy and concentrate on conversions. Find out more in our blog post here. 
• WHERE: Does location affect your strategy, can you personalise emails to include local offers? Convenience should be part and parcel of your plan. You need to be reactive, reliable, and prepared for a potential increase in demand. Christmas is super stressful, so place customer satisfaction at the heart of your campaign. 
Make your content accessible across all devices. There's been an upsurge in mobile shopping, and that's set to increase even further over the next 6 weeks. According to The Drum, "69% of UK adults are 'frustrated' by brand sites that aren't mobile-ready." Don't lose valuable customers through poor mobile optimisation.
• WHY: Christmas is as competitive as it gets and you need to stand out. Create a sense of urgency through offers your customers can't refuse – free delivery, low in stock reminders, Christmas countdowns. If you aren't already, Xmas is the perfect time to get the conversation started with your audience. Have fun with your emails; include videos, gifs and get in the festive spirit. 
• HOW: Add value. Like John Lewis, tell don't sell. Christmas is about sharing your brand story. Collaborate with other departments, put your imagination to the test and create a campaign that ticks every box, from creative subject lines to the design. 
Remember: If your strategy proves successful, encourage customers to make an account or register for your monthly newsletter.  This data will prove valuable further down the line. 
And it doesn't end at December 25th. Be the first to tell customers about festive reductions and January sales to keep the ball rolling.  
Don't let Christmas be your worst nightmare. If you need a little extra help, get in touch with our team of email automation experts at hello@livelinknm.com. We know what it takes to achieve amazing results.