Gamification. What Is It And Why Does It Matter?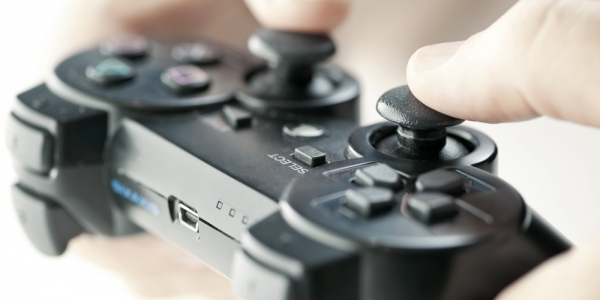 Imagine a gamer. Who do you imagine? A teenager in their bedroom late at night? A child on their PC? What would you say if I told you that the average gamer is 35, married and earns £23k per year? 
The average gamer plays for 12 hours per week, owns 2 consoles, 18 games and takes one whole month to complete a game on average. With loyalty like this, it is obvious that Gamification can be utilised for amazing results within a marketing campaign. 
Gamification can be defined as 'Taking the essence of games and applying it to real world objectives, rather than pure real-world entertainment'. So, by using games as marketing tools, customers can become more loyal and aware of a brand, leading to an eventual increase in sales, revenue generation and inevitably customer research.  Gamification is already around us, having been embraced by many of the largest global businesses in the form of Coke Zone and McDonalds Monopoly, and is growing rapidly; by 2014 it is projected that 70% of Global 2000 businesses will manage at least one gamified system or application.
"Competition is hardwired into our DNA"
Competition is hardwired into our DNA, allowing Gamification to enhance our lives and bring forth our natural instincts... but often from the comfort of our own computers, tablets and mobile devices. There are several key elements within Gamification that guarantee its success; games have to have some sort of progress path, allowing gamers to feel like they are going through a story. This story can be complimented through a social connection, with support and competition, along with a system of feedback and rewards to indicate real and virtual success.
Sounds pricey? The benefits far outweigh the costs, with huge benefits in terms of consumer awareness, recruitment, retention and advocacy, whilst activating brands and reducing costs such as printing materials and distribution. The Gamification market is currently worth $100m worldwide, a number which is expected to rise staggeringly in the next 3 years to $2.8bn. 
"The Gamification market is currently worth $100m worldwide"
Not only can Gamification play a part in B2C, it can also help you with your employees in your own business; 91% of Gamification is currently consumer driven, yet there are huge opportunities to improve your workplace, right at your fingertips. Consider it as optimising your key business ideals, collaborating by offering rewards in a share of knowledge across departments and learning through training your employees and maximising employee performance. This in hand can lead to employee satisfaction and ultimately a more successful workplace. 
Be ahead of the curve and consider Gamification not as a trend, but as an enterprise investment, which can be smart, successful, structured, and socially valued.
Click here to get in touch with one of the team at Livelink to have a chat about your marketing strategy.