Focusing on the bottom line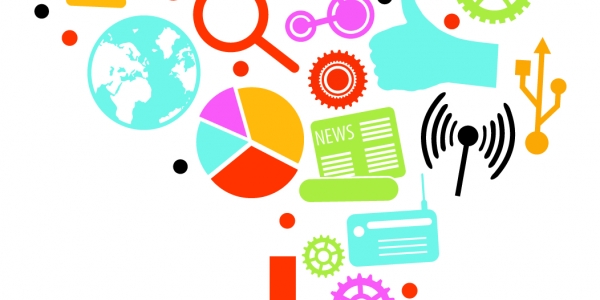 No longer the poor relations to London, Manchester's media and creative agencies are stepping to the fore and, in the digital arena, pickings are rich as long as you can give the clients the lift they need where it counts – the bottom line…
The best way to serve clients in today's climate is to do work that will directly and positively affect the bottom line. The economy has taken its toll across pretty much all of the commercial sectors and clients have reacted accordingly. There is never much margin on a marketing budget in challenging times - it's often the first budget to feel the pinch – and those who do have money in the pot want early evidence of a solid return on investment. In short, any marketing spend has to earn its stripes and make a real impact on turnover.
Clients now have a better understanding of digital and they know what the potential is – they just don't necessarily know how to unlock it. Digital agencies need to act as consultancies and get inside their clients' heads. As a rule of thumb, at Livelink we tend to start with what the desired result is and work backwards from that. 
There are many strands in the digital marketing mix and we're operating in an increasingly sophisticated market, with our clients' customers connecting via a number of channels when going through the purchasing process. Any marketing activity has to be built around the behaviour, preferences and expectations of these customers, engaging them across all the relevant channels: email, mobile, social networks, web and print. This range of choices can be over-whelming for the client and so the agency, acting as consultant, must guide them.
An increasing amount of our clients are opting for specific lead generation campaigns which hinge on the delivery of relevant content. Not only does regular and relevant exposure help to build a relationship between a brand and its customers, it also gives those relationships some meaning. 
To generate good leads (which, when nurtured will turn into sales and, with continued nurturing, repeat business), you have to create good content. Content drives the internet and expert content marketing enhances a company's reputation and helps it to build and nurture long-term relationships. We don't build websites without a marketing strategy in place as we know that these websites often are expected to drive the business. For many businesses, the website is the only shop front and so it has to work extra hard to deliver – a lot is riding on it. 
This wasn't the case even up to five or six years ago but digital is now, most definitely, at the forefront of most marketing campaigns. At Livelink, our marketing solutions include content planning, SEO, nurturing emails, mobile messaging and surveys to ensure that our clients' websites are primed to foster repeat business and encourage the type of interaction that generates new leads.
There might be a lot of potential for digital agencies as the world shifts on its axis and moves further on line but there's also a lot of competition out there as well. The digital agencies that stand out and don't just stand as 'us too' agencies are the ones that actually do make a real difference to their clients' business and help bring in the money. Now more than ever, clients want results.