The Evolution of the Customer Journey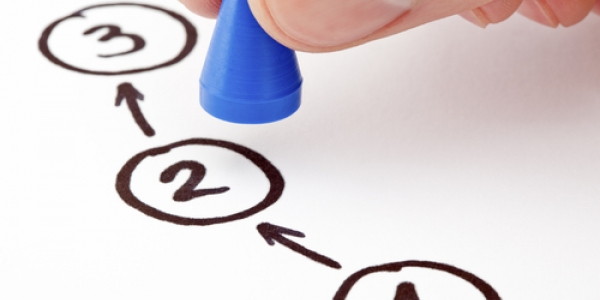 You'll agree that shopping patterns have changed dramatically over the years. Forget about 5 o'clock closing times; we can buy whatever we want, whenever we want and receive it the very next day. However, what's surprising is how our attitudes towards customer service have developed as a result.  
Shopping from a screen lacks the human touch that personalised in-store interactions provide, and as a result we leave no room for error. The slightest mistake instantly places the brand in a negative light and encourages customers to look elsewhere. 
Studies show that "News of bad customer service reaches more than twice as many ears as praise for a good service experience."
Worse still, bigger brands have the power and workforce to perfect their customer journeys down to a tee, keeping customer satisfaction high and shoppers coming back for more. But what about the rest of us? 
We'll admit, it isn't easy. But with a little insight into what's shaped the buyer journey, you can get to grips with customer expectations and how to exceed them. 
Oh how times have changed…
Pre-1950s: If you want something, you head to the local shop – simple. Customer service means catch-ups with friends in the community.    
1960s- 1970s: The first supermarket opens in 1966 by ASDA. In a period of rapid growth for the retail industry, families start to replace local stores for the greater variety and cheaper choice of foodstuffs available from supermarkets. 
1980s: Say hello to the internet! Technology moves away from its 'early days' attachment to academia and becomes more mainstream. We are introduced to e-Commerce, and old-school PCs start to infiltrate the modern home.  
1990s: Big-name sites like eBay, Amazon and Yahoo launch. They progressively rake in the visitors, but remain a novelty during the 90s. Face-to-face customer service reins superior over screen-to-screen. 
2000s: A digital awakening. PCs and laptops are essential household items. Internet marketing emerges in 2001, closely followed by SEO practices. By 2007, there are 1.1 billion users  on the network. 
2010-now: Mobile makes a name for itself. Popular high street stores fall into administration and online shopping becomes the norm. We've swapped busy queues and shopping rails for the comfort of our own home, but has this lessened our need for excellent customer service? Not in the slightest.  
In 2014, we still ask for the same level of personalised customer service that we did pre-1950s. Only today we want it much faster and across all mediums of technology, wherever we may be.  
Unlike the 1950s, you can't rely on loyal customers to keep your business ticking over. It's up to you to discover prospects and earn their trust through an unbeatable consumer experience.  But in a multi-channel world, how on earth can you pin them down?
Data
First, look at the evidence. Use analytics to determine who's viewing your site – age, gender, location – and from which devices. You can then create audience personas and segment your data to target specific demographics. This way you know exactly who you're speaking to.  
Awareness
Next, spread the word about your product/ service. From your data collation, identify user likes, dislikes and expectations. Create content so personalised customers won't know what's hit them, with information that's relevant, real-time and accessible across all devices. Reaching out is the toughest part – use every tool at your disposal, from responsive design to social media. 
Generate interest
Don't be sales-y, customers need wooing.  Generate further interest in your product through events, special offers, prize giveaways and personalised recommendations. You need to show that you have your customers' best interests at heart. 
Acquisition 
At last, everybody's talking about your brand – don't let that go to waste! Engage with customers and keep communicating with them. Understand their pain points and make improvements. Send follow-up emails, incentivise and encourage shoppers to provide feedback. This enhances your brand-customer relationship. 
Now what?
Generating interest is only the beginning. Now it's important that you maintain this success through effective customer lifecycle management. 
1.Convert Sales: offer a first class user experience, from initial purchase to delivery & returns
2.Inspire & Upsell: complete the perfect transaction with add-ons the customer might not have considered
3.Nurture: reward retuning users with personalised content / discounts
4.Retain: ask for referrals, make sure they're happy – this will encourage likes, tweets and positive feedback 
5.Community: create a brand community which customers want to be a part of (great way to gain additional data)
6.Capture new leads: happy customers spread the word, which results in more traffic and more customers – keep going and repeat points 1 to 6. 
For more information about mapping your customer journey, get in touch with our team at hello@livelinknm.com. There's nothing more important than the brand-customer relationship - make yours a priority.