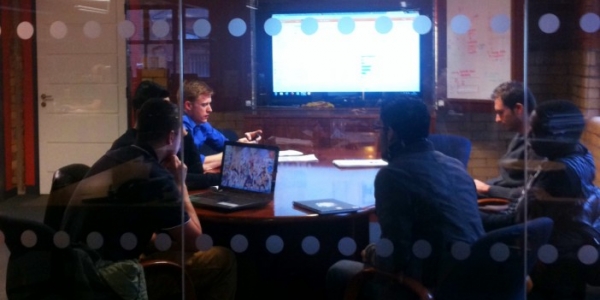 In recent weeks, we've been welcoming students from Manchester Metropolitan University Business School through our doors as part of an initiative, 'Agency Life', set up by the University to promote links with Manchester agencies and to help students to build the right skills to make them work-ready when they graduate.
It's an impressive initiative that certainly addresses a need as a common complaint from other agencies over the years with regard to graduate recruits is that they 'haven't a clue' – a catch all phrase which is used to cover everything from having no work experience to an inability to put what they have learnt to practical use.
Agency Life seeks to remove this issue by placing second year students within agencies where they can get work experience and put into practice elements of the course that they are covering. Each week, half a day is spent in the agency and half a day working on related projects on the University premises.
With us until March 2013, our six students have been in, taken over the boardroom, shared desks where necessary and generally got stuck in. As the individual in charge of managing this process for Livelink, it's been a bit of an eye opener for me. I was once (not so long ago) one of those students. They're from the course I graduated from, marketing management, and so I know exactly where they're at and can also imagine what they hope to gain from coming in to Livelink.
Sitting down with them, on the other side of the table, gives me the opportunity to re-evaluate my job and what I bring to the agency in relation to Livelink's output on a day-to-day basis. In teaching them how to use multiple channels to help create engaging and targeted campaigns, I get to reconsider what I do and if I'm doing it right. (The good news is, I'd still employ me !).
We're giving these students a taster of everything that we do at the moment so they can experience all aspects of our service offering including email marketing, web design, social media, advertising, content creation and distribution, split testing and analytics. After Christmas, we'll give them the opportunity to focus on specific areas and, hopefully, allow them to shine.
It's definitely a win-win. The students get to experience life in a busy Manchester digital agency and we get to work with, and help mould, future talent. Livelink employees of the future? Watch this space…