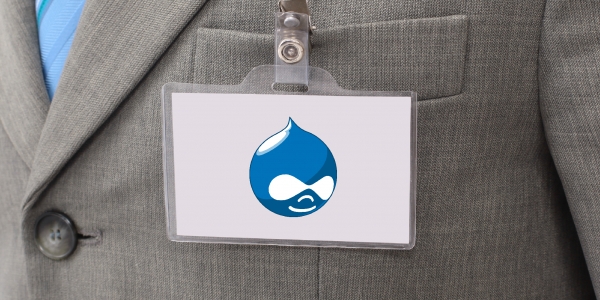 Finally, something for nothing…
…Or your opportunity to find out why approximately three per cent of the world's websites are powered by Drupal – even the White House uses it! – and how it could benefit your digital output.
The North West Drupal User Group, together with Salford University, is bringing a team of the keenest digital professionals to Media City on Friday 23rd November to provide free consultancy to those who are interested in improving their digital output.
Billed as a discovery day, 'Drupal Means Business' will encourage its visitors from businesses of all sizes, charities, local authorities and education to sit down with representatives from The British Council, Manchester United Soccer Schools, Epilepsy Action and other organisations who use Drupal to find out how the open source technology platform has helped address these leading bodies' digital concerns.
Case study presentations will take place to promote understanding along with workshops hosted by the fore-mentioned representatives to effectively lift the bonnets on their corporate websites and reveal the thought processes and practicalities involved in building them and how they have worked once built.
It's a 'one of a kind' event as it's an information sharing session, attended by some of the greatest digital minds, that has been set up to give some guidance rather than to sell. Visitors can engage in clinic style workshops to discuss how they can improve their digital presence with any one of the experts present and get a real handle on what Drupal is so that they have a keener understanding of what tools are available, what is breaking new ground and what can best improve their daily practices and get them the results they are looking for.
It's a free event and, if that isn't enough, Martin Bryant, managing editor of 'The Next Web' has now been confirmed as keynote speaker. Martin is a regular contributor to BBC Breakfast, BBC World Service's Newshour, The Independent and the Channel 4 News website.