Drive your data in the right direction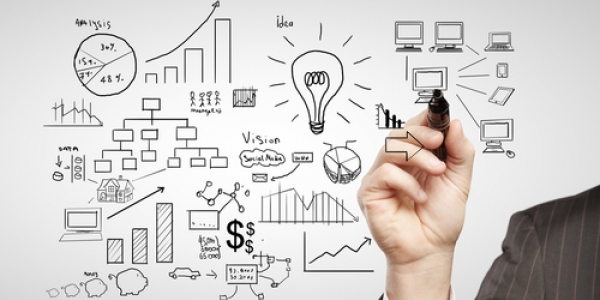 The process of collating consumer data can be a little overwhelming.  Through implementing a sophisticated tracking system, you're able to access essential information about your target audience. But what then? 
You know everything there is to know about your customer base; age, gender, likes, dislikes. But without applying your newly attained knowledge to an effective real-time marketing plan, your research is wasted. 
To drive your data in the right direction, be proactive and place it at the heart of your content strategy. Data is the building blocks of a successful campaign, so don't let it go to waste.
Give your data a human touch 
The value of comprehensive data knows no bounds. Instead of guess work and intuition, you can rely on tracking tools for accurate insights into customer buying habits. Data enables you to acknowledge customer touch points and pain points; content that visitors engage with vs. pages with high bounce rates. 
Recognising what works well and what doesn't puts your business at an advantage – you know what customers want. 
However, high-level data is nothing without a human touch. Marketing Magazine explains 'Marketing is not like one of Google's driverless cars – it does not happen on autopilot, but needs real human understanding at its base.' 
Marketing is both an art and a science. You need to take the technical aspect – the numbers, the figures, the complex data – and transform it into likeable, accessible, shareable content. 
Make sense of it
Many marketers struggle translating raw data into engaging content; it can't be oversimplified. Force-feed customers' generic, irrelevant drivel and they won't give your website a second look. At the same time, don't be overawed by mass data. Include too much detail and readers will lose interest.
In order to meet the expectations of your techy-savvy digital audience you need to understand what you're working with. Be pragmatic, refer to your initial business objectives and don't lose touch with what you originally set out to achieve. 
Only then can you make sense of the data you're working with and find the real gems that will set your strategy apart from competitors. 
Refine your findings
Certain data works best at specific stages of the customer journey. Identify common trends and target key segments through tailored campaigns. You can really enhance brand perception by publicising a product or service that's popular at that time. Check click-through rates and generate further interest in an item through email automation, social media and exclusive offers – it works. 
Personalise 
Ultimately, marketing of any capacity is about creating and maintaining conversations with your customers, and data alone can't achieve this. You need to know your brand persona inside out and correlate your technical findings with engaging copy. The way to achieve this is through personalisation.
Consumers are more receptive to businesses with a positive brand identity; one which reflects their own wants and needs. By taking your data and answering the questions their searching for, you assert yourself as a point of authority; a company that knows what they want to buy before they do. 
Personalisation is the cherry on the cake across all content types. By investing in marketing automation systems and first-rate web design, you can push your data to its potential and secure those vital leads.  
If you can't get to grips with tracking systems and want to make your data work harder, get in touch at hello@livelinknm.com. Our team are experts in this field and know what it takes to get you on the right track.