Digitally Speaking: The changing rules of engagement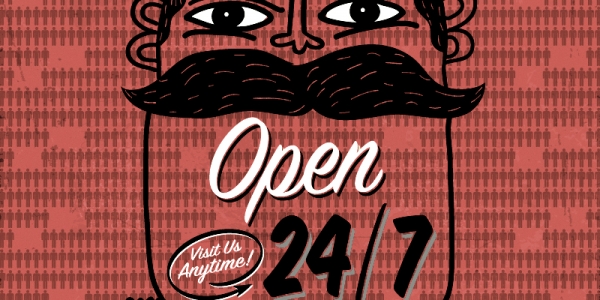 Sellers have one thing in common: We're dealing in an increasingly sophisticated market. There's more competition, with more choice for customers
And it's not just what they buy; it's how they choose to buy it. Growing numbers of customers now engage in a mix of channels when going through the purchasing process. They know about you and your business, services and products from a variety of sources: web searches, traditional advertising and word of mouth. To match this, they also buy from you in a number of different ways.
Shoppers can buy online or offline. They can browse products on the web, picking them up in-store later, or they can 'test drive' things in-store, then find them cheaper online.
They can buy on a tablet or a computer, lounging at home between television programmes or at their desk in an office. They can use smart phones to price check or to see if different sizes or colours of a product are available online.
The point is this: There are no hard and fast rules to buying an item and the only rule you should set yourself, as the seller, is to make your customers' path to purchase as easy as possible.
There are, however, some guidelines. Familiar as most of us are with our print marketing options, the online arena can be a little daunting. With so many avenues to explore it can be quite difficult to work out which options will be most effective.
Digital platforms are fast gaining strength. They are becoming the most relevant aspect of the marketing mix for a large percentage of businesses. To maximise your digital assets you need to understand what facets of it will fit best with your business.
To generate the best sales, you need to have a multi-channel marketing plan in place. Built around the behaviour, preferences and expectations of your customers, it should engage them across all the relevant channels: email, mobile, social networks, web and print.
Campaigns that cross digital channels stimulate conversation and raise customers' levels of 'connectedness' with your company and your brand, while driving revenue. The right integrated marketing solution will allow you to converse with your prospects with increased relevancy and timing. Get that right, and your campaign will give you a great return on investment.
With so much riding on your marketing strategy, you need to do the research and get the right support. The latest in the Livelink library is our 'simple guide to multi-channel marketing'. It's intended as an overview to advise you on the best approach and to help avoid any pitfalls.
If you want us to give you more detail, you can get in touch with us in a number of ways. Phone, email or send a carrier pigeon if that's what works best for you. We embrace all forms of communication, after all.