Did someone call for a doctor..?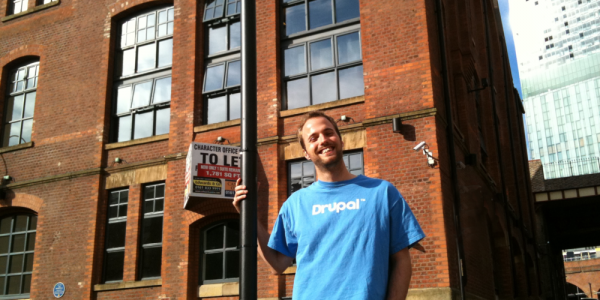 This week we've opened the doors at Livelink to a most welcome visitor, theming and module development expert and Drupal Core contributor (not to mention student medic !), Sebastian Siemssen. Having met Sebastian at Drupalcon and been seriously impressed by his deep understanding of Drupal and his current work on entities for Drupal 8, PK, our managing director, had his ticket booked and paid for for Sebastian's visit to Manchester from Vienna before he had chance to think twice. (We don't bother with such niceties as 'would you like to come and visit us' here at Livelink – we see talent and we grab it !).
We were happy to put Sebastian up for a few nights in a swish apartment, show him the sights of Manchester, fill him with a choice of curries and beers and take him to see Manchester United play FC Basel in the Champions League.
In return, Sebastian teamed up with our developer to share his considerable experience of responsive design approaches and we are now looking forward to building on this working relationship going forward.
A win-win situation and good fun too !