Count down to Drupal Means Business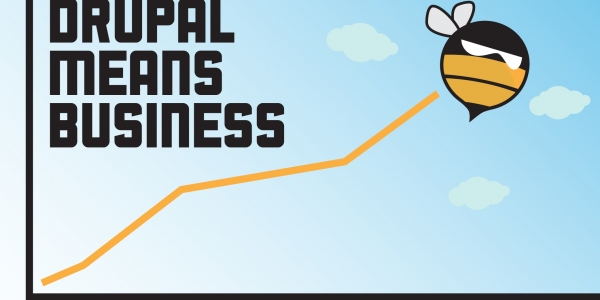 We're just a few days away from 'Drupal Means Business' the discovery day which sets out to advise and educate businesses and organisations about Drupal, the tool that powers 2% of all websites on the internet including some of the world's busiest sites.
Looking at the list of seminars on the website and the companies who have got involved to showcase how Drupal has improved their digital platforms, it's a real coup to see the names of two of Livelink's biggest clients, Manchester United Soccer Schools (MUSS) and leading PR consultancy, Weber Shandwick.
Head of Coaching for MUSS, Gavin Rhodes will be running through how MUSS came to adopt Drupal, outlining how its video learning platform required the latest video streaming technology using a CDN (content delivery network) for international use, social networking features and a coach work allocation system.  By developing a platform using Drupal 7, coaches are learning using streamed high definition footage of MUSS's training sessions. The content has had the input and approval of an FA sports psychologist, along with the CHERC at Exeter University, and the platform is now used by coaches all over the world. The HR admin team at MUSS are also pretty happy as the new platform saves them many hours each month when managing coaches' work allocations.
I'm especially looking forward to co-presenting a seminar with Anna Varley Jones of Weber Shandwick. Our seminar details how the PR agency has successfully used Drupal to power its Facebook applications for one of its major retail clients. The initial need was to administer several Facebook apps throughout the year for multiple campaigns and Livelink has worked with Weber Shandwick to produce eight Facebook apps to-date, assisting with design and development using Drupal to create engaging apps that help to build the client's fanbase.
Weber Shandwick has found the Drupal system user-friendly and reliable with its ability to withstand a large amount of visits due to targeted time relevant promotions on Facebook. The flexibility of Drupal has meant that the agency has been able to manage entries to competitions on Facebook and make amendments to the applications when needed.
Those and other case studies will be discussed in full detail next Friday and the aim is quite simply to remove the smoke and mirrors and outline the benefits of Drupal and how it works without getting too technical. It's a great opportunity for anyone looking to improve his or her corporate digital output to get some free advice.
For further information and details on how to register for a free pass, log on to https://camp2012.nwdrupal.org.uk/business-day-sessions