Construction Marketing Awards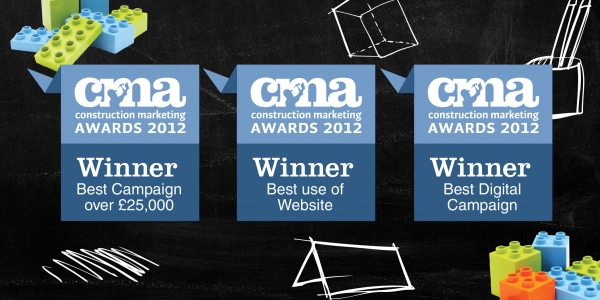 It's a hat trick for Livelink! 
Last night, Livelink won three awards at the Chartered Institute of Marketing's prestigious Construction Marketing Awards. Securing ourselves a place among the top ten national marketing agencies specialising in the construction sector.
We won 'best website', 'best digital campaign' and 'best campaign over £25k'. It doesn't get any better than this… until, that is, we reflect on the comments of the judges:
"Great integrated and socially aware campaign. Full marks!"
"Excellent engagement in the target market – ROI stunning."
"A highly creative campaign with clear objectives, using a wide range of media on a low budget, gaining lots of engagement."
Okay, now we're boasting but, come on… Three awards in one night! This follows on from the news that our very own digital marketing manager, James Wilkinson, has been shortlisted for the Made in Manchester 'best young digital, media or creative professional' award. Considering that this is the first year Livelink has put itself forward for any awards, we're not doing too badly!