The Changing Landscape of Digital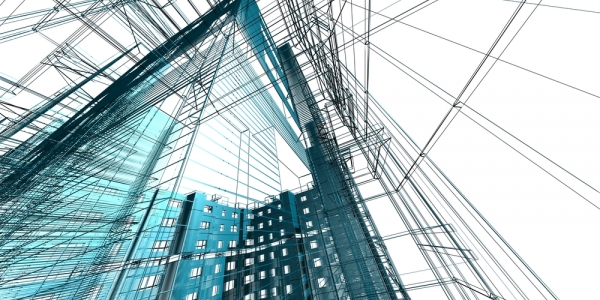 For those operating in the digital industry, the skill requirement has changed in recent years and the specifics of the experience and expertise needed to fulfil any given brief has shifted accordingly...
The bringing together of information from a whole variety of sources has taken e-communications to another level and made it a whole lot more meaningful and relevant. For the ecommerce site owner this provides optimum opportunity for the most sophisticated lead nurturing and, ultimately, an increased level of sales.
The expectation of the client has changed over the last five years as the potential that comes from harnessing a full digital strategy begins to take shape. There is a better understanding of what digital marketing can deliver as companies become savvier and increasingly familiar with the various pieces in the digital mix. 
We deal with a lot of ecommerce businesses and so our clients are constantly looking for a tangible return on investment, whether that is through improved conversion rates or an increase in profits, that can be directly linked to on-line sales. Our goal has gone beyond improving each client's digital footprint and levels of customer engagement in 2014 and, as our reputation grows as a digital marketing specialist, we are increasingly tasked with making a very real difference to the bottom line.
"Ultimately, if you strip it down, it's always about the money and the best result you can get for any client is to have a positive influence on sales and profitability."
There has been a major shift in the way that sales and marketing teams operate since the dawn of big data. Before this buzz phrase became so common there was a trend for style over substance to some extent and all clients, regardless of their business, were distracted by the look of the website rather than its functionality. Big data changed all that. There is still a hunger for eye-catching design but clients are now more aware of how the website can drive business as well as provide information. The canny website owner is keen to squeeze every last drop of usefulness out of his or her digital hub and so the website is no longer a standalone business tool. For the ecommerce provider, the website is enmeshed with the company's marketing activity and is at the epicentre of its business strategy.
Digital marketing itself has, of course, become increasingly sophisticated and information gathering is far more intelligent right now. It is commonly recognised that the sales person can and must get involved at a far earlier stage of the buying process to make a real difference to the outcome of a sale thanks to the levels of information now available for those with the best on-line assets to gather said information.
Looking at the best way to establish the optimum point of entry to interrupt that buying cycle and communicate with the customer poses the questions, what makes this particular customer a good lead in the first place and what will it take for him or her to make the purchase? The end game will always be the sale and answers to those questions are needed in order to nurture that specific customer and make that opportunity.
"Lead scoring is yet another useful tool"
A measuring process that enhances the marketing effort and makes sure that no prospects are left behind, lead scoring enables you to get as close to your market as possible by providing intelligence that can fine tune your marketing strategy to make it more effective and to generate the most sales.
In order to apply a score, first you have to interpret behaviour. Measuring click throughs, page views or opt-ins enables you to determine the type of content that is most likely to compel. Rather than single or short-term engagement, you can deliver momentum to the buying cycle and increase the likelihood of repeated purchases. What the score gives you is an indication of buying interest which will help you better communicate in order to make the sale. 
Besides looking at demographic, you can also look at behavioural indicators such as the visitor's specific content interest ie. What pages have they visited, time spent, paths taken (focused or erratic), frequency of visits and interaction (downloads and opt-ins etc). 
All of these measurements and indicators allow for a far better level of engagement and an increased chance of making the sale. The varying levels of digital strategy – marketing, mobile and social media – all play a part in helping the client to build relationships that drive revenue. The web design is the shop front and that should never be overlooked but dig a bit deeper and there is so much more to play with to ensure that the majority of visitors don't just window shop but complete the path to purchase. Our job is to embrace this changing digital landscape with passion and vigour and keep travelling into unchartered territory because if we don't, your competition most certainly  will.
To find out how the team at Livelink can help you adapt to the changing digital landscape, why not drop us a line?