The Art of Content Creation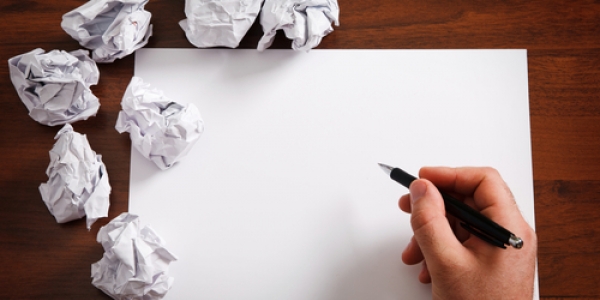 To stand out in a competitive online market, your content needs to have meaning and substance. Don't fall into the 'link bait' trap for quick gains and treat what you write like a piece of art, from banners and landing pages to blog content. What you write is the face of your brand, so tell the story just right.
What's filtering?
Experts are advising brands to think in terms of 'filters' as well as segments. Content Marketing Institute  suggests filtering content by level of understanding. They break it down into the 5 following categories:
- General: a basic understanding of the subject
- Knowledgeable: an advanced understanding of the content
- Specialist: a proficient understanding of the subject
- Academic: your audience has a superior understanding
- Genius: they're experts! 
They believe that in matching the content to the knowledge level of your audience, your brand message will start to resonate with customers. And it doesn't end at the copy itself. The structure, tone of voice and paragraph size all have their part to play. Use analytics to examine reader behaviour (including how it varies on each device) and take a fresh approach to content creation.  
Establish an emotional connection 
Think about viral content, what makes you read it? 9 times out of 10, it's the emotional trigger. Be that positive or negative, if it catches your eye, it's because you have an emotional connection with what's being said – it relates to you. Pay closer attention to the language you choose. You've the opportunity to educate, entertain and inspire, so don't let your voice go to waste.
Be a thought leader
There's a common misconception that amazing content will sell itself – it won't. Marketers need to spread the word and share their work through different online communities, such as social media, blogs and forums. This enables you to demonstrate your expertise on a particular subject and emerge as a 'thought leader' whom customers can turn to when they need advice.
Essentially content is a means of connecting with your audience, not an opportunity to show off. Build a successful online community – by consistently listening and interacting – and customers will want to spread the word on your behalf. 
If you're looking for new, innovative ways to develop your brand's current marketing strategy, get in touch with our team. We've great tips and tricks to get your creative strategy off the ground. Say hello at hello@livelinknm.com