6 Steps To Creating The Perfect Content Plan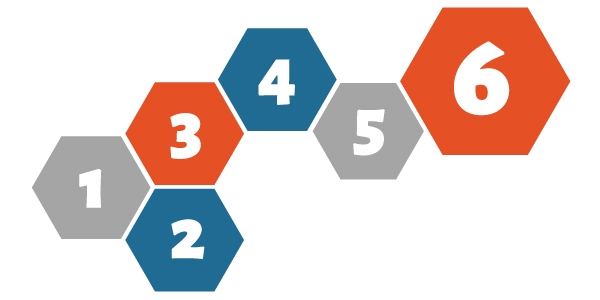 Ask any marketer; content is always king. Despite frequent changes to Google's algorithm, high quality content remains at the heart of any successful marketing campaign. 
Delivering blog posts, videos and informative guides that your target audience find useful and relevant has innumerable benefits. Billions of people are searching the web, asking questions that you could be the answer to. For this reason, businesses need to concentrate on developing the two way conversation between them and the customer. 
That said, a successful content marketing strategy doesn't happen overnight. Creating a content plan has its challenges, but with these 6 steps you'll soon be on the right track. 
Understand your audience 
First and foremost, really get to know your audience. There is no 'one-size-fits-all' in content marketing; customer bases differ from business to business. So ask yourself, what makes your audience unique? 
Identify what your customers are looking for and fill the gap. Be that through the use of web analytics or customer surveys; dedicate the time to understanding your audience, and you'll be rewarded with shares, likes and positive feedback. 
Buyer personas are a great way to work out who you're writing for. Sit down with your team and construct a detailed profile of your typical customer. Define your target demographic – age, gender, hobbies, interests, and from this you can develop a tone of voice, writing style and content types that are relevant to your audience. 
Plan, plan, plan! 
Benjamin Franklin famously said "By failing to prepare, you are preparing to fail," and it's true – everything lies in the quality of the initial plan.  Content marketing is so much more than creating shareable, engaging content; it's about consistency and being the first port of call when a customer needs you. 
Timing is just as important as relevancy, so create an editorial calendar. Assign projects to writers, incorporate key dates and PR activity, and set enough time aside for research and editing. This way you can prioritise your team's work load and meet demand. 
Brainstorming 
If you're experiencing writers block, seek inspiration from others. Get as many people involved in the brainstorming process as possible and bounce ideas off each other. Perhaps someone has spotted an interesting article, advert or compelling headline that captures your imagination; no idea is a bad idea. Reading around and keeping up-to-date with what's new and exciting in the industry is also essential to content curation. 
From this, you can then refine your ideas into realistic campaigns with amazing titles. Remember to keep the content varied in order to cater to every potential reader. 
Use multiple resources 
When it comes to creating the content itself, be sure to maximise your resources. Check what material your organisation already have access to, see what competitors are doing and get creative. Why just rely on what the internet has to tell you? Speak to the experts themselves and create first-hand accounts. Host guest interviews, create a video; do whatever you can to make your content stand out from the crowd.  
Publish and promote
This is where marketers tend to fall short of the mark. They've all singing all dancing, lovely shiny content just waiting to be read, but it can only be found on their blog. Again, use all tools at your disposal. Make the most of social media – it's free! Tweet, post and share your new, amazing content. By promoting it across all platforms, you maximise its potential and gain more from your hard work. 
Report
Last but not least, report on the content you publish. Through analytics you can see what went well and not so well, where to improve and how to move forward.  It's important that you don't make the same mistakes twice, and learn from each campaign. 
There's no harm experimenting with different content types and styles to see which your audience prefer the most. Reports regarding successful content are great to refer to when pitching to new clients/ brainstorming for future campaigns.  
Struggling to get to grips with your content marketing strategy? Drop us a quick email at hello@livelinknm.com and we'll do all we can to help.