5 steps to mastering customer lifecycle management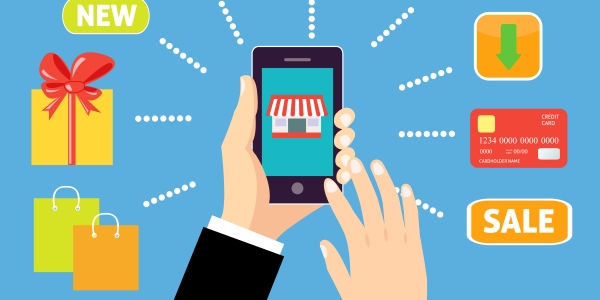 The emergence of 'Generation Smartphone' has completely redefined the way in which consumers interact with brands. The shift in buying patterns has seen a greater need for speed, accuracy and excellent communication across all platforms. In the current climate, you need to be more than just a 'friendly face' in store to ensure customer satisfaction and retention. 
Recent reports claim that the "demand for online shopping is expected to rise by more than a quarter by 2018, with online deliveries expected to grow to 1.35bn." Stats such as these highlight why businesses need to take a proactive approach to customer lifecycle management.  
Reach 
First up; reach out to the right audience. Unlike before, the buyer process is difficult to predict. Customers jump from device to device, and never rely on one channel to make a purchase. In order to cater to every customer; maximise your marketing tools and be the first to deliver essential information when they need it. 
Brand awareness is central to attracting new customers, and the only way to encourage that is by promoting your expertise through optimised articles, ads and social media. Initiate conversation with topics that your target audience want to talk about and keep them engaged. 
Acquisition 
Once they've shown an interest, get to know them. Marketing automation helps you to understand what potential customers are looking for and how your content can meet their expectations.  
Avoid generic emails. If your copy offers a personal touch, it's more likely to be read and acted upon.  Content is king, and the only way to acquire new customers is by catching their eye with something of value. 
Monitor click-through rates to identify the different stages of their customer journey. It's important that you take each click and open email as an opportunity to interact; to respond with relevant, informative content that converts potential leads to paying customers.
Develop 
If they've made a purchase, keep the conversation going. Send follow-up emails to check they're happy with the product and ask for feedback. This not only provides valuable data for future campaigns, but it extends and enhances the customer lifecycle. 
Newsletters, blog posts and interactive content are a useful way to communicate with customers post-purchase.  Lead nurturing doesn't end at the final sale; be sure to remind people why your brand is the one to choose. 
Retention 
A new customer costs five times more than keeping an existing one, with the average loss of each individual amounting to £144. For this reason, it's important to look after existing customers in addition to reaching out to new prospects.  Online shoppers expect the same quality of service as they do in store. Go above and beyond, and you'll be rewarded with loyal customers that continue to buy into your brand. 
Remember: Use initial purchases as an opportunity to cross-sell. Through email, you can introduce products that reflect and complement their shopping habits.  This suggests that you know the customer's wants and needs, even before they do; setting you apart from competitors and encouraging further sales. 
Loyalty 
Loyal customers not only generate revenue, but they also promote your brand by word of mouth and via social media. Consistently excellent customer service acts as a catalyst for positive reviews, which in turn increases engagement and traffic to your site. Look after your customers and they'll look after you! 
In order to maintain and enrich your brand-customer relationship, create loyalty programmes that persuade customers to continue making purchases from your site. Offer incentives like free delivery, discounts and invites to special events; set reminder emails, birthday emails and trend updates. Personalised content is essential to retaining great customers.
Hopefully our 5 steps have got you on the right track. For more information on customer lifecycle management, give our team a quick call on 0161 870 8194. We've the expertise and resources to create the best customer journeys for your business.