5 Reasons Why Your Business Should Befriend Facebook Marketing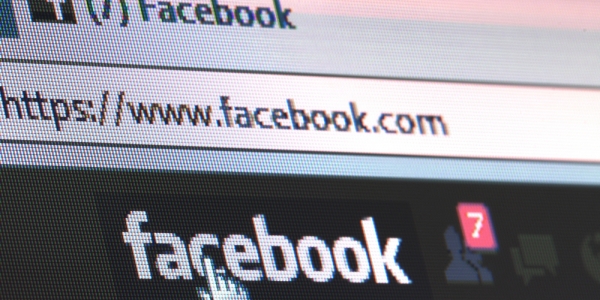 Ask anybody who's anybody these days if they're on Facebook, and most likely the answer will be a resounding 'Yes'...
With over a billion users (and growing!) Facebook has become THE social networking site. It's a place where people can express their individuality, show support for causes and business they like, and most importantly, it's a place where people go to catch up with their friends and enjoy themselves.  
So why is Facebook Marketing so important, I hear you ask? Well, if you think about it, Facebook Marketing allows you to extend the reach of your brand in ways that were never previously possible, opening a doorway into some of the most personal parts of people's lives. It's this unique factor that introduces countless new opportunities for you to increase loyalty and engage with your customers. Below, I've put together some of the top reasons why your business should befriend Facebook marketing.
1.Reach
The potential reach of Facebook Marketing for your brand can be huge. With 655 million daily active users, the opportunities are there for the taking for you to connect with existing customers and bolster affinity with your brand, as well as to capture the attention of new, potential customers. What's even better is that with the average Facebook user having a couple of hundred friends each, they only need to share one of your posts to increase your brands exposure significantly. In addition to this Facebook allows you to pay for Ad's, Promoted Posts and Sponsored Stories, which can be targeted based on Facebook users profiles.
2.Engagement
As you most probably know, engagement is the ultimate trait of a loyal customer, and fortunately, Facebook Marketing can be a great way to engage with your customers. Importantly, it allows you to humanise your brand and give it some personality. You can start conversations about your products, post updates that provoke discussion about related issues, and adopt a tone that your customers can really relate to. After all, by 'liking' your page, they are essentially placing you in the same category as one of their friends. A true sign of endorsement however, will come from how much they interact with your content.
3.Boost Web Traffic
So as I've covered, Facebook Marketing allows you to reach new customers and encourage engagement. With more engaged fans liking your page and talking about your brand, the door is open for you to drive traffic to your e-commerce site, with the end goal of converting these people into paying customers. According to a recent study, Facebook accounts for approximately 8% of visits to websites, showing that there is significant potential for increasing e-commerce sales via Facebook, and a trend that is sure only to increase. 
4.Reinforce Brand Image
Facebook Marketing provides you with another dimension to your marketing mix, and thus a further opportunity to reinforce your brand image. By building custom Facebook applications you can run competitions and funnel people into your website through Facebook. Also, by taking advantage of the 'cover photo' space with an eye catching image, the overall look of your page can be personalised to ensure that visitors can instantly recognise and relate to your brand. Any content that you post will be the voice of your brand, and therefore it's important to get the tone and subject spot on to ensure consistency and to achieve maximum engagement with your fans.
5.Segmentation
As I touched on earlier, Facebook Marketing allows opportunities for you to micro-target your ads, essentially meaning that you can choose who you want to see them. Because of the fact Facebook holds so much personal information about each of its users, it's possible when placing an ad for you to be highly specific about who sees it. Similar segmentation can be achieved with your posts, allowing you to target your messages to specific groups, choosing for example gender, age or location. This is great news for your business, as it means that you can distribute relevant content wisely to deliver a highly targeted message for maximum impact, therefore offering you great value for money. 
To find out more about Facebook Marketing and how Livelink can help make it work for your business, contact us by clicking here