5 Ecommerce Ideas That Lead to Increased Engagement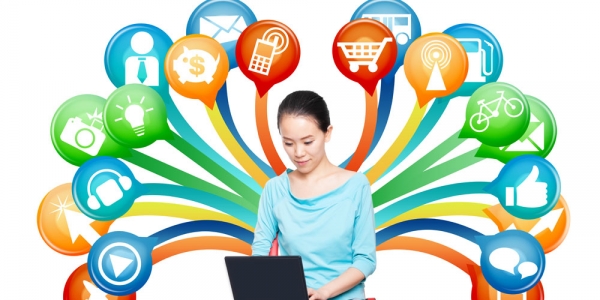 Getting visitors to your site is one thing...
...but the tricky bit is actually engaging with the customer, developing a relationship, and maintaining attention throughout the shopping experience until the point of sale. With so many different websites out there competing for the same customers, how do you make your site stand out from the crowd and offer the ultimate shopping experience? 
1.Make it Social
We 'like' this. Embedding links to Twitter and Facebook next to products on your site allows potential customers to quickly tweet followers or post to Facebook for their friends advice and opinions on products. This helps to mimic the traditional bricks and mortar shopping experience, which has traditionally been a social event. 
2.Video it!
If a picture says a thousand words, just imagine the potential for a video… Not only are videos a great way to showcase your products in real life situations, but they also provide countless other ways to engage with your customers. From 'how to' videos showing the best way to use your products, to interviews with experts offering advice and opinions, videos really do have countless possibilities to increase engagement. 
3.Ask for feedback
It's nice to feel valued, isn't it? Asking your customers to write reviews about your products or services really is a great way to encourage your customers to engage with your brand and feel that their opinion is important. As well as this, feedback provides great, free market research which can be used to help improve what you do.
4.Invite 
Everybody likes to feel unique, but in today's world of multinational brands it's becoming harder and harder for customers to get that sense of standing out from the crowd. That's why if you ask your customer to sign up with their email address as a 'VIP' or 'member', you're sure to be on to a winner. This allows you to send out personalised emails tailored to your customer's interests, send invites to member's only sales events and really engage with your customer and show them that you understand their needs.
5.Make it easy to buy
The point of it all: sales. There's nothing worse than a fiddly checkout process, with countless different pieces of information required and buttons to click in order to make a purchase. Keep it simple, clear and quick to navigate in order to ensure that purchases are able to be made in minimal time and with as little fuss as possible. Having a 'One Click' purchase option for return customers is an additional feature that can further enhance the shopping experience and encourage repeat purchases.
To find out how Livelink can help you engage with your customers online, click here