5 crucial ways to improve the customer experience on your e-commerce site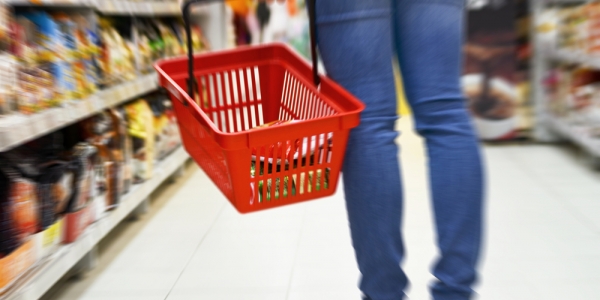 With more and more people taking advantage of the convenience of online shopping, whether on their smartphones or laptops, it's more important than ever for brands to ensure that the online experience meets and exceeds customers' expectations. The great news is that once these processes are in place online, it's easier than ever to provide a consistently good shopping experience!
If you're thinking about refreshing your ecommerce site this year, make a note of these 5 crucial ways to improve the customer experience for your customers – and increase sales!
1.Chat function 
It's good to talk! Allowing your potential customers to speak to a real member of staff, instead of trying to search and find out the answer themselves, is becoming the expected standard for any customer focussed online retailer. This means that you can effectively answer customer queries, provide further product information, and inform their purchase decision - which ultimately means that they are more likely to click the all-important 'buy' button!  
2.Enclosed checkout
Let's face it, getting customers to make a purchase is the aim of the game, and having an enclosed checkout is a great way to focus the customer's attention and guide them to the final payment stage. Enclosed checkout essentially means once a customer clicks on their bag, the focus of the site is on the delivery and payment process, with all other shopping options removed. By reducing the number of distractions, and having a clear step-by-step route you will be more likely to see customers completing the purchase process.
3.Product reviews
When shopping online it's harder for customers to get a feel for products – high quality imagery and lengthy descriptions can only go so far to inform and reassure the customer about the products that they are thinking about buying. Allowing customers who have purchased your products to leave a review provides a first-hand insight as to what the products are like, if they lived up to expectations and whether or not they provided value for money.
4.Highlight delivery & returns options
One of the most important factors for online shoppers is how the product will get to them – and how they will return it if it's not suitable. How long will it take? Will they have to pay? Will it be sent recorded delivery? Make this information very clear on your homepage as well as on individual product pages, and ensure that the information is simple to understand for customers. This will reassure the customer and help to influence their final purchase decision.
5.Integrate social media 
Shopping has traditionally been a social experience, with families and friends meeting up to spend the day trying on clothes together. Online shopping should aim to imitate this as much as possible, and a great way to do this is through integrating social media 'share' and 'like' buttons on to product pages. This effectively allows customers to ask for friends opinions and discuss products before they make their purchase, as well as giving you free publicity through their social media profiles!
If you want to speak to one of the team at Livelink about increasing sales on your ecommerce site, just drop us a line!