3 simple steps to email marketing success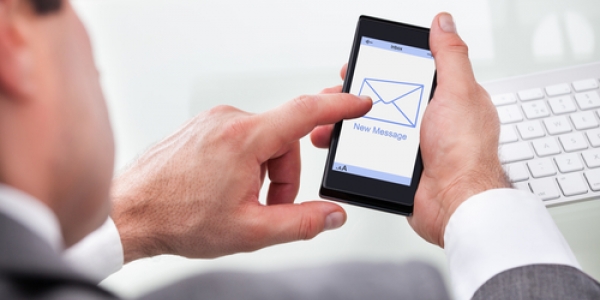 Email marketing can be a frustrating process. Just when you think you've created the perfect email, you receive zero clicks. It happens to the best of us. But don't worry, there is light at the end of the automation tunnel. 
No matter what people say, email is by far the greatest form of communication for marketers and sees the highest ROI – so don't give up just yet. In just 3 simple steps, we promise to bring your email strategy back to life.
Read all about it… in a newsletter!
Experts are always emphasising the value of great content and it's true, especially in email.  Yes, 91% of consumers check their emails once a day, but they're also incredibly critical when it comes to what they read. Content that's too generic has spam written all over it. If your subject line isn't up to scratch, consider it a goner.   
The key is better content. According to recent studies, "60% of executives read an email newsletter as one of their first three news sources they check daily." Dedicate enough time to building your newsletter and yours could be one of them. 
Steps to improving your newsletter
1. Define clear objectives:  Before anything, know exactly what you want to achieve from your newsletter. Higher conversion rates? New leads? More traffic to your site? Consider the bigger picture and how your newsletter works within your content strategy as a whole. 
2. Design the template: Once your goals are set and you've a rough idea of which content to include, you can design the template. It's important to do this before creating the copy, so not to waste time. Don't overcomplicate things; readers respond best to minimalist designs that are quick and easy to scan, with clear calls-to-action. 
3. Create the content: Now to create the content. It's important that you have a clear idea of your tone of voice and brand persona before starting. Go in blind and those well-defined objectives you prepared earlier are out the window. Put yourself in your customer's shoes and write from there. Don't clutter your newsletter with dull, irrelevant content that makes readers cringe. Give them something they can't take their eyes off (in a good way).
4. Test: It's important to triple check your newsletter before sending it en masse. Test variations of your email to ensure that a) the format adheres to different email providers and b) that it won't fall on deaf ears. 
5. Send, send, send! If every box has been ticked, send away. Using tracking systems, you can see what worked well and what didn't, and improve on future content. 
Make the most of transactional emails
Customers tend to read transactional emails as they aren't sales orientated.  They are automated notifications that confirm a user action, including receipts, password reminders and order confirmations. Push this channel to its potential and you can easily increase click-through/ open rates.
Contextualisation is essential to modern day marketing. If your content isn't relevant or useful to your audience, they won't read it. Thankfully, transactional emails provide context. 
Through additional content you can build upon the interest customers have already shown towards your product or service. For instance, if the email is confirmation of an event sign-up, why not add value to your content with a 'behind the scenes' preview that only engaged users can see?  
Personalised call-to-actions are a proven means of increasing customer interaction. Additions such as 'click to refer a friend' (in exchange for vouchers or discount offers) are a simple but effective way to grow your customer base. 
Responsive Email Design
Studies show that over half of email opens occur on mobile devices, yet in spite of this, at least 40% of businesses don't use responsive email design. 
From experience, you'll agree that it's pretty frustrating trying to access an un-optimised mobile site. If your content requires any additional panning or zoom, consumers will instantly ignore your message and turn to competitor advice. Just recently, Google expert Philip Shearer revealed that "40% of people have turned to a competitor site in the past because of a bad mobile site," highlighting that responsive design doesn't end at email content – it applies to all potential channels.
To ensure that your emails are being picked up and read, you need to implement responsive email and web design. This way you know that customers are receiving the same level of quality and convenience across all devices. 
If you want to bring your email strategy back to life, speak to our team at hello@livelinknm.com. As marketing automation experts, we know what it takes to make a strategy stand out from the crowd, so get in touch!