A market leader in the production of primary fresh food packaging and food service solutions, LINPAC Packaging has over 50 years of experience within its field. It is known for its innovative and efficient packaging solutions that aim to reduce food waste.
The task at hand...
Content in 13 languages

Sophisticated content management system

Tailored communications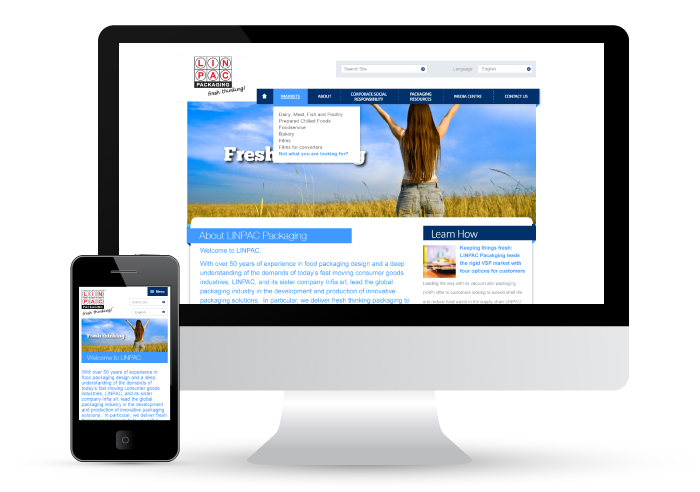 LINPAC's new site includes the option for visitors to download brochures in one of 13 languages, proving it to be the most sophisticated and user-friendly of retail sites. The content management system allows data to be captured and the content to be managed across all of the site's languages, making it relevant to all of LINPAC's customers around the world.
Click here to visit LINPAC.
The bottom line. A universally engaging, user-friendly site.
We are extremely pleased with the approach Livelink has taken in support of our vision to bring our customers closer to us and to provide more tailored communications.
Divisional Communitions Manager