French Affaires, a sophisticated new online lingerie retailer, was preparing to launch. With the most exclusive ranges, sourced from fashionista locations around the world, it was vital that the website would be engaging and easy to use, to establish the brand and encourage visitors to return. 
The task at hand...
Cutting edge software to manage complex purchase options

Eye-catching design

Easy navigation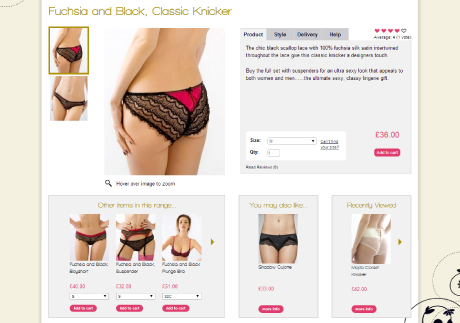 Built using Drupal Commerce – fast becoming the most efficient ecommerce platform – the website allows for easy, intuitive and personal shopping for visitors. 
Click here to visit the French Affaires website.
The bottom line. Demonstrative proof that beautiful can still be functional.
The design of the website is intrinsic to the perception of the brand and the team at Livelink did not disappoint with a strong creative element ensuring that visitors could not fail to engage. They also pulled together to enable us to launch in time for the crucial Christmas sales period.